Blackall-Tambo Regional Council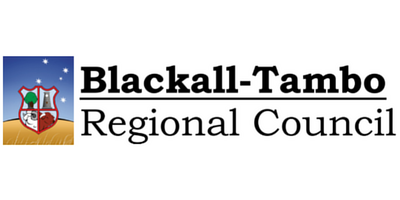 Organisation:
Blackall-Tambo Regional Council
Phone:
(07) 4621 6600
Organisation Website:
http://www.btrc.qld.gov.au
Profile:

The Blackall-Tambo Region is placed in the heart of Queensland's outback approximately 900 kilometres North West of Brisbane. The Region is comprised of two towns, Blackall and Tambo both of which lie along the historic Barcoo River and are positioned on the Warrego Highway (Matilda Highway). Blackall is an attractive town and is classed as a remote community with a population of approximately 1560 people. Tambo is a rural community with a population of around 620 people.

The Blackall-Tambo Regional Council employs approximately 130 employees across a range of disciplines. We have employees in "Indoor" jobs such as computing, finance and accounting, human resources, and administration and clerical jobs through to Managers. Our "Outdoor" employees are involved in horticulture and environmental activities, animal management, trades such as diesel fitting or plumbing, and road works and operating machinery/equipment.
Search among Blackall-Tambo Regional Council jobs
no jobs found