Shire of Esperance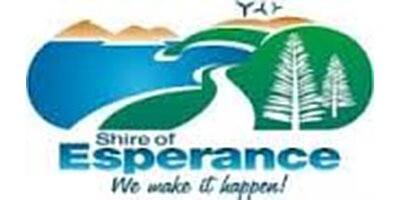 Organisation:
Shire of Esperance
Phone:
(08) 9071 0666
Organisation Website:
http://www.esperance.wa.gov.au/
Profile:

The Shire of Esperance is located on Western Australia's southeast coast about 725 kilometres from Perth by road. Covering over 42,000 square kilometres, the Shire of Esperance extends from Munglinup to Israelite Bay and north to the Daniell rail siding. With a population of almost 14,000, the Shire has one of the lowest population densities to be found anywhere.

The Shire of Esperance comprises some of the most spectacular landscapes in Western Australia. It includes over 400km of coastline ranging from the gently undulating bays and picturesque islands of the Recherche Archipelago to the spectacular cliffs of the Great Australian Bight.

The environment and agricultural aspects of the Shire of Esperance are a significant part of its heritage, values and identity. The National Parks, Ramsar wetlands and dramatic coastline provide a number of recreational and tourism opportunities. The network of small towns, such as Condingup, Salmon Gums, Grass Patch, Gibson and Cascade support our agriculture industry.

The town of Esperance has long been a sustainable community. It has not suffered the devastating fluctuations in populations other regional towns have experienced as a result of the significant shifts in industry and agriculture, nor has it had the same degree of urban drift.

The natural beauty of Esperance, its climate, isolation and lifestyle continue to attract people to the town and encourage them to stay.
Search among Shire of Esperance jobs
no jobs found