Mackay Regional Council
Sign in
Candidate registration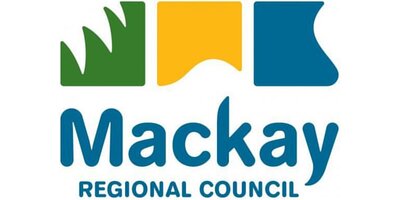 Organisation:
Mackay Regional Council
Phone:
07 4961 9444
Organisation Website:
http://www.mackay.qld.gov.au
Profile:

Mackay is located halfway between Brisbane and Cairns and is truly the Heart of Queensland, covering 7,621 kilometres of rainforest, Natural Parks, historic townships, miles of golden beaches and more than 70 tropical islands.

With a population of over 116,000, strong growth is forecast to continue, with a projected regional population reaching around 190,000 people by 2031.

As a member of Mackay Regional Council, you will be one in a team of about 1100 employees who deliver a variety of services, programs and facilities to the community of the Mackay Region.


Why Work at Council

Mackay Regional Council is an exciting organisation providing a number of vacancies over a diverse range of accountabilities. The Region boasts a vibrant economy offering an idyllic lifestyle on the Central Queensland cost, from picturesque beaches, nearby island resorts to beautiful rainforests. The Region has a great climate couples with good quality education and health facilities...

Enjoy a lifestyle change today!

Council provides competitive remuneration packages including attractive salary, hours, employee benefits and training and development opportunities. Relocation assistance may also be available for some positions.
Mackay Regional Council.

Community Development Officer - Recovery Using a community development framework this project position will develop the capacity of the community to recover following the impact of Cyclone Debbie and build community resilience to manage any future disaster events. This position is temporary until 29 March 2019. This role is responsible...

Date posted: 20/07/2017.

| | |
| --- | --- |
| Job Type | Temporary |
| Salary and Benefits | $40.77 - $43.53 per hour |
Mackay Regional Council.

Youth Worker This position provides support to the Youth Development Officer and will work directly with young people to provide support, information and referral as appropriate. This is a part-time position.  Duties shall include but not be limited to:  To work with young people in the Mackay Regional Council area...

Date posted: 20/07/2017.
Mackay Regional Council.

Admin Officer Tech Services Mackay Regional Council is looking for an experienced administrator to join our team in Technical Services on a part time temporary basis. This role is responsible for providing assistance and administrative support to the Technical Services Program and the Engineering & Commerical Infrastructure Department, in particular...

Date posted: 20/07/2017.
Mackay Regional Council.

Grave Digger The role involves working in a small team that provides a high standard of service to 5 cemeteries in the Mackay Region. Duties will include cemetery maintenance, including mowing, whipper snipping and gardening, landscape development and cemetery preparation and filling in, along with the digging and supply of...

Date posted: 20/07/2017.

| | |
| --- | --- |
| Job Type | Full Time |
| Salary and Benefits | 48,095 - 49,071 |
Mackay Regional Council.

MECC & Events Administrator This role is responsible for providing high level administrative and secretarial support to the Manager MECC and Events and the Program. In particular, this role provides support by coordinating all aspects of administration, including the supervision of the switchboard and junior staff. It is essential the...

Date posted: 20/07/2017.

| | |
| --- | --- |
| Job Type | Full Time |
| Salary and Benefits | 63,314 - 69,938 |
Mackay Regional Council.

Project Officer Mackay Regional Council is currently recruiting for a permanent Project Officer to provide support and assistance to our ICT Projects Team.  The position of Project Officer is to support the delivery and implementation of project plans and solutions for the Shared Services Centre ICT Project portfolio. The role...

Date posted: 20/07/2017.

| | |
| --- | --- |
| Job Type | Full Time |
| Salary and Benefits | 63,314 - 69,933 |
Mackay Regional Council.

Librarian Young People Service Mackay Regional Council is looking for an experienced librarian to join our team at the Gordon White Library.  This role is responsible for the development, management and promotion of a range of specialist library services to meet the needs of young people in the Mackay region....

Date posted: 13/07/2017.

| | |
| --- | --- |
| Job Type | Part Time |
| Salary and Benefits | $33.58 - $43.53 + Up to 18% superannuation* |
Mackay Regional Council.

Senior AV Technician The AV Technician will maintain the provision of AV services on a day to day basis ensuring the overall technical and production needs of all centre users are met.  The role is very hands on and requires the creation and implementation of AV systems as well as...

Date posted: 13/07/2017.

| | |
| --- | --- |
| Job Type | Full Time |
| Salary and Benefits | 55,420 - 60,962 |