Shire of Lake Grace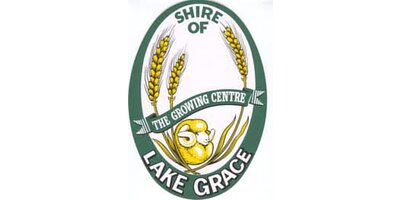 Organisation:
Shire of Lake Grace
Phone:
(08)9890 2500
Organisation Website:
http://www.lakegrace.wa.gov.au/
Profile:

LAKE GRACE is an attractive Wheatbelt town with a self-contained community of 650 people. The town is the commercial centre of the shire and the council offices are based there. Visit our beautiful swimming pool in the summer months, sample wines at a local vineyard, or stock up on supplies in town.

Land was first selected by the Lands Department in 1907 and the town was named for the two large interconnected salt lakes 8 kms west of the town. The belts of heavy timber were eagerly sought because of their fertility and the reliable climate for wheat growing. In 1916 the railway line reached Lake Grace, providing a vital link for food and general supplies, and a regular mail service. Don't miss visiting one of two remaining Australian Inland Mission Hospitals. The Lake Grace Australian Inland Mission Hospital was established in 1926 through the work of Dr John Flynn and the local community. Until the new hospital was built in 1952, the AIM hospital and the Royal Flying Doctor Service served the vast area from Kukerin to Ravensthorpe. The building, at the west end of town, has been restored as a hospital museum.

Whilst in the area, stroll over to the water feature and colourful mosaics in the gardens of the Medical Centre. If you are in need of some inspiration have a look at our Historical Mural in the centre of town. The mural features women who in some way were pioneers of the district, from European settlement to the present. Panoramic views of our immense lake system can be seen from the Lake Grace Lookout, 12 kms west of town. Lake Grace is 50.5 kms long and up to 7.25 kms wide. It has been estimated that 19 million tonnes of gypsum lie under the salty surface. Lake Grace Lions Park at the eastern entry to town and Apex Park on the western outskirts are both ideal for rest breaks and picnics. There are also a number of small parks within the townsite.

Head out to the White Cliffs, an interesting geological feature and local picnic spot. Located 12 kms south of Lake Grace, the cliffs are a mixture of granite, quartz and soft white kaolin. The cliffs are on private property and can be viewed by appointment.
Search among Shire of Lake Grace jobs
no jobs found