Shire of East Pilbara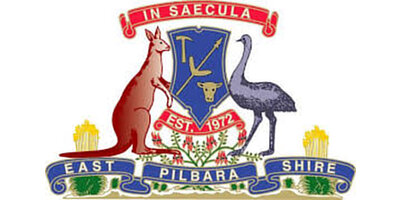 Organisation:
Shire of East Pilbara
Phone:
(08) 9175 8000
Organisation Website:
http://www.eastpilbara.wa.gov.au/
Profile:

The Shire of East Pilbara provides a variety of services and activities for the residents and rate payers.

Professional and dedicated staff are employed to provide and maintain these services.

The overall management of the Shire rests with the Chief Executive Officer, Allen Cooper.

The staff act on resolutions of Council by developing and putting into practice the policy development responsibility of the Councillors and their resolutions.

The Shire has adopted a management structure of three directorates which are supported by two Directors under the management of the Chief Executive Officer. Together they direct and co-ordinate the operations of the Shire.

Support to the Directors is provided by relevant staff at all levels.

Of the three tiers of Government which make decisions on behalf of the community Local Government is the closest to the people they represent. Councils manage the things that affect your every day lifestyle - like roads, streets and footpaths, waste removal, recreation areas, parks and gardens, libraries, health care, building regulations and so on. The Council is made up of Councillors; members of the local community who are elected to that office by the residents and rate payers of the respective wards that they represent.
Search among Shire of East Pilbara jobs
no jobs found