Head of Communications & Government Relations
Vacancy has expired
Show me jobs like this one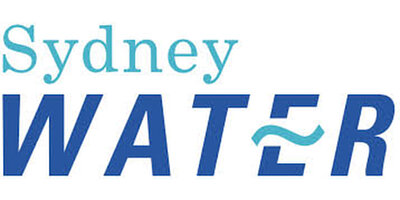 Job Ref:
AU1877MC000324
Employer:
Sydney Water

Job Type:
Full Time
Address:
Post Date:
02/11/2016

Head of Communications & Government Relations

View Position Description

| | |
| --- | --- |
| Job Ref: | AU1877MC000324 |
| Position Number: | CSR002 |
| Position Type: | Permanent |
| Location: | Parramatta |
| Salary/Rate: | Competitive Salary |
| Contact: | Garry Lazzarotto On 1300 138 863 , Email: applications.australia@ngs-global.com |
| Closing Date: | 16/12/2016 |

Develop, drive and manage a comprehensive Communications strategy
Lead a substantial and professional team
Provide authoritative advice to the executive leadership team

Sydney Water is Australia's largest water and wastewater service provider. Every day, we proudly protect the health of our community by providing safe, refreshing drinking water. Our wastewater network protects the health of our rivers and beaches, which are central to our iconic, outdoor way of life. By working hand in hand with community, government, and industry we create bold new solutions that enhance our cities sustainability and lifestyle.

This is an exciting opportunity to shape the strategy and direction of the communications function and lead a substantial team within a successful and progressive organisation committed to Customer focus and growth. Equally important will be leading and managing Sydney Water's Government and Stakeholder Relations program requiring working closely with and maintaining relationships across a variety of government organisations and levels, building trust and influence to enable Sydney Water to achieve its corporate objectives. In this high-profile role, you will provide trusted advice to Sydney Water's Executive team to facilitate effective decision making with consideration of socio-political risks. This position leads initiatives to strengthen Sydney Water's corporate brand, reputation, and connections with its external and internal stakeholders, monitor their expectations, and maintain its legitimacy.

The direct reports as part of a substantial team include:

Internal Communications Manager

Media & Digital Manager

External Engagement Implementation Manager

Government & Stakeholder Engagement Manager

Community Relations Manager

This role is accountable for:

Coordinating, developing, reviewing, and implementing the Communication and Engagement Strategy.

Provide authoritative advice to the executive leadership team and Board on media and communications matters.

Development and leadership of an integrated internal & external communications strategy including the provision of strategic communication advice and positioning on key matters through business partnering.

Providing a proactive business partnership approach to key stakeholders, ensuring all are fully informed of agreed activities and potentially community sensitive issues at all times.

Development and implementation of Sydney Water's reputational stewardship and corporate positioning.

Develop and implement policies, programs and systems that enable consistent and effective communication between Sydney Water and its key stakeholders including (but not limited to) customers, the community and the media policy makers, regulators, shareholders and other government agencies, employees and contractors.

Leading customer and stakeholder engagement and education.

Development and leading of the digital and social media engagement strategy.

Advising on the MD and Executive communications (internal & external).

This position leads a high performing team that engages across the organisation that must deliver:

Proactive and reactive media and stakeholder relations.

Sydney Water's Government and Stakeholder Relations program.

Public Relations activation: community relations, sponsorships, campaigns, education and internal and external events management.

Issues management and issues plan.

Communication channel management (internal and external).

Conferences and corporate memberships.

Web management.

Strategic government engagement at appropriate levels.

Your background will include:

Formal qualification in Marketing, Business, Public Relations, Journalism, Media Relations, Communications or similar; with demonstrated experience in a similar position

Minimum of 10 years' experience in in managing a team and developing and implementing communication strategies, providing senior level advice and successfully managing cross-organisational projects

Demonstrated ability to provide a commercially astute approach to issues

Demonstrated experience and ability in building and managing relationships, and consulting and advising senior staff within the organisation and external parties

Demonstrated experience and ability to anticipate reputational risks to the organisation and put in place mitigation strategies.

Experience in leading communications during emergencies

A sound understanding of the processes for influencing a diverse range of people and areas, e.g. customers, community, government, employees and contractors

Demonstrated experience and ability in managing and coordinating proactive and reactive media, communications, and engagement activity in a busy environment.

Specialist and generalist corporate affairs experience e.g. corporate communications, community relations, government relations, media relations.

Sydney Water is unable to employ any former public sector employee within the period covered by their severance payment, without that public sector employee first repaying the relevant proportion of their severance pay. Sydney Water is also unable to employ any former public service senior executive within the period covered by any compensation payment under their former contract, without that former public service senior executive first repaying the relevant proportion of their compensation. This requirement applies to former employment or engagement in any capacity as staff members, contractors, consultants or employees or principals of companies engaged in contracting to a public sector agency. You may be required to complete a declaration as part of the recruitment process.

PLEASE DO NOT APPLY ONLINE: To obtain candidate information, including position documentation, or to apply, please email applications.australia@ngs-global.com with reference number CSR002. If further information is required after reviewing the documentation, please contact Gary Lazzarotto or Alex Burr at NGS Global on 1300 138 863 or +61 3 8626 0621. Applications are required by 15th December, 2016.

A concurrent search is underway.

| | |
| --- | --- |
| Contact: | Garry Lazzarotto |
| Contact Phone: | 1300 138 863 |
| Email: | applications.australia@ngs-global.com |

Please submit a resume and covering letter as part of your application. Please be aware that during the selection process you will be assessed against the 'required experience, skills and competencies' as listed in the position description.

Pre-employment background checks are a condition of employment with Sydney Water. All candidates will be required to complete appropriate documentation.

You must be an Australian or New Zealand permanent resident with an unrestricted visa to be eligible to apply.

Sydney Water is an equal opportunity employer, committed to best practice health and safety and environmentally responsible work practices.