Community Development Programme Regional Manager
Vacancy has expired
Show me jobs like this one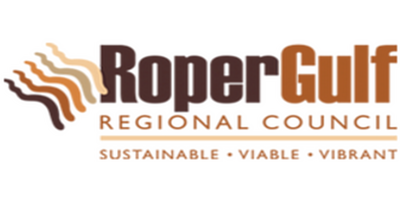 Employer:
Roper Gulf Shire Council

Job Type:
Full Time
Address:
Post Date:
17/08/2018



Community Development Programme Regional Manager



About the Organisation

Roper Gulf Regional Council (RGRC) provides a range of services over an area that spans 185,000 sq km (80% the size of Victoria) that covers the region east and southeast of Katherine, Northern Territory. The total estimated resident population of the region is 6,919.


The Council's mission statement is: "Working as one towards a better future through the effective use of all resources". This serves to give strategic direction to Council's service delivery and its partnerships with the NT and Australian Governments and other stakeholders.


The overall vision of Roper Gulf Regional Council is to be a sustainable, viable and vibrant leader in improving the quality of family and community life in the Northern Territory.


About the Opportunity

Roper Gulf Regional Council (RGRC) now has an exciting opportunity for a full-time Community Development Programme Regional Manager to join their team in Katherine, NT.


Working within the Council and Community Services division and reporting to the Director of Commercial Services, you'll primarily be responsible for implementing and managing a financially sustainable delivery model for the Community Development Programme (CDP) to ensure quality outcomes for all stakeholders.


This will be achieved by:

Managing the CDP contract, ensuring contractual compliance and achieving key performance indicators outlined in the funding agreement;

Establishing and maintaining positive and effective working relationships with Australian Government personnel and the contract management team;

Ensuring all jobseekers have access to a consistent level of service and opportunities which enable them to build their capacity and exercise their potential to enjoy fulfilling meaningful activities and career prospects;

Developing the annual budget for the CDP contract and conducting a monthly analysis of income and expenditure;

Actively managing the workforce employed in delivering the CDP contract, establishing individual development and training plans for each staff member, including overseeing performance management; and

Compiling and submitting reports and updates to both local authorities and the Australian Government in accordance with the performance management framework;


For more information, please click here to view the full position description.


About You

To be considered, you will have demonstrated experience in the successful management of multi-million dollar contracts or projects, and a minimum of 5 years experience in a relevant management role and/or employment services. In addition, your ability to interpret and implement policies and legislative requirements into operations in order to achieve KPI's will be pivotal.


Your strong interpersonal and intercultural communication skills, with the ability to mediate and negotiate between all stakeholders to effectively resolve major conflicts and problems will be key, enabling you to provide effective leadership in a cross-cultural environment.


The ideal candidate will have proven strategic organisational skills across the planning, coordination, development and motivation of work teams to achieve organisational goals and objectives while maintaining a safe workplace.


Your ability to communicate effectively and sensitively with Indigenous people, alongside your awareness and understanding of the issues that affect people in remote Indigenous communities will be crucial to your success.


Due to the nature of the role, you must have the ability to write complex and non-standard correspondence, reports, submissions and proposals that require original content, in addition to the expertise, research skills and innovation to resolve difficult and multi-faceted problems.


About the Benefits

If you're looking for a change of pace, a change of lifestyle or a new adventure, you'll find it in the Northern Territory. You will be working with a young Local Government within one of the most spectacular and iconic environments in Australia!


The successful candidate will receive a highly attractive remuneration package, commensurate with qualifications and experience, plus super!


You will also have access to a great range of additional benefits, including:

Relocation assistance up to $5,000,
Access to a company vehicle (for work use), phone and laptop; and
6 weeks annual leave with 17.5% leave loading, ensuring you'll make the most of your time in this corner of the NT.


Please note: Applications will close at midnight, AEST on Sunday 9th September, 2018.


This is an excellent opportunity to develop your skills, advance your career and enhance your cultural knowledge in a stunning outback location. - Apply Now!


About the Katherine Region

The Northern Territory is one of the most picturesque environments on the planet, spanning more than 1.4 million square kilometres from the centre to the northerly coast of Australia. Ancient woodlands meet sandy beaches and escarpments tower above lush billabongs in this land of diversity.


The Katherine Region stretches from Dunmarra in the South, to the Daly River Region in the North, embracing both the Queensland and West Australian borders and in total covering 480,000sq Kilometres! This is the place to go for those seeking adventure! Boasting the magnificent Nitmiluk (Katherine Gorge) National Park - there is climbing of the escarpments, trekking through chasms, or 4WD'ing experiences abound!


For those looking for a more relaxed way of life, you'll appreciate such treasures as Borroloola and the Gulf Region across the Roper River - Elsey National Park, Mataranka Thermal Pools, the majestic scenery of the Victoria River Region, Pine Creek and the Douglas and Daly River areas. Whether it's viewing rock art, catching fish or simply exploring the flora and fauna, there's the opportunity for a photograph in every corner.


Katherine is ideally positioned as a base from which to explore all the Top End has to offer. Located only a couple of hours from Kakadu, Litchfield and Gregory National Parks, the town of Katherine is the central hub of the region.


Prior to employment with Roper Gulf Regional Council you must:

Hold a current Northern Territory 'C' class manual driver's licence and confidently drive manual 4x4 vehicles on unsealed roads;
Undertake a new criminal history check at the commencement of employment with RGRC;
At the commencement of employment hold a current Working with Children Clearance Notice (OCHRE Card) or provide an application receipt for an exemption to be approved by SAFE NT prior to commencing; and
Be an Australian Resident or provide the current, relevant Visa to work within Australia.