Housing Officer
Show me jobs like this one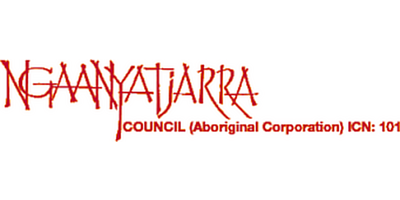 Job Ref:
640
Employer:
Ngaanyatjarra Council

Job Type:
Full Time
Address:
Post Date:
31/07/2018



HOUSING OFFICER



Ngaanyatjarra Council Regional Housing Program (NCRHP) is looking for a Housing Officer to join our team based in Warakurna, WA. You'll also be travelling regularly to the other Ngaanyatjarra Communities as required. This is an exciting opportunity for an enthusiastic and motivated person with a strong interest in remote communities to make a real difference to the lives of Aboriginal people.


About the role

Your primary focus as the Housing Officer is the management and promotion of better tenancy practices for all public housing residents in Ngaanyatjarra Lands.

To achieve this, the Housing Officer meets regularly with Ngaanyatjarra residents to ensure tenancy agreements are signed, rent is received, property condition reports are done and maintenance is logged for each public housing property.

You'll also assist and advise tenants of their responsibilities thereby ensuring they comply with Department of Communities (DoC), Housing Authority (HA) requirements, local housing policies and procedures.

Ngaanyatjarra Council (Aboriginal Corporation) represents the interests of around 2000 members who live in 11 remote Indigenous Communities in the Ngaanyatjarra Lands of Western Australia.

"This position will be based in Warakurna, which is located within the Ngaanyatjarra Lands at the western end of the Rawlinson Ranges. NCHRP is contracted by the Department of Communities to act as the Regional Service provider for Aboriginal Housing for the Ngaanyatjarra people and is currently the only provider of housing management services within the Ngaanyatjarra Lands at this time. Our remote Housing Lands team currently also has staff situated in Warburton and Blackstone."


Your key duties will include:

Ensure a tenancy agreement that outlines tenant rights and responsibilities and an ingoing property condition report is in place for all Ngaanyatjarra public housing stock
Undertake 'Routine Property Inspection' assessments in line with Department of Communities, Housing Authority and Council guidelines of all residents within the Ngaanyatjarra Council Regional Housing Program (NCRHP)
Document information collected at the time of assessment using the appropriate Housing Authority assessment tools
Arrange rent deduction and arrears forms from tenants as required
Provide statistical information and prepare all relevant Housing Officer reports
Inform the Tenancy Manager of any client issues or concerns
Contribute to the Regional Housing team by sharing information, working co - operatively and supporting other team members
Collaborate with external agencies
Aim to provide the highest level of client focus in program delivery


About You

We are looking for an organised and motivated candidate with:

Ability to communicate effectively with people of indigenous cultural backgrounds.
Ability to gain co-operation from residents and consultants.
Ability to discuss and resolve problems.
Intermediate level of administrative skill (daily reporting and documentation)
Intermediate level of computer skills (MS Suite preferable)
Demonstrated reliability, flexibility and a positive attitude
The position will suit an enthusiastic and dedicated individual who is isn't afraid of hard work and who is able to get in and assist the remote Housing team.


Benefits

This is an outstanding opportunity to advance your career in a unique and beautiful part of Australia in an exciting and varied role. For your enthusiasm, skill and commitment this full-time position comes with a remuneration package that includes a base salary of $60,000 per annum plus superannuation, eight weeks leave, leave loading, PBI salary packaging, $4,333 remote allowance, annual airfare, fully furnished accommodation (utility costs, Internet, water, and electricity, covered) and a fully maintained vehicle for work purposes.