Shire of Upper Gascoyne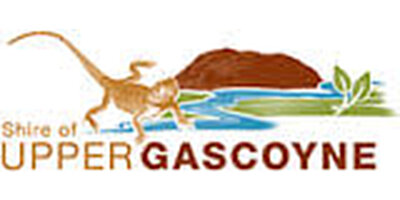 Organisation:
Shire of Upper Gascoyne
Phone:
(08) 9943 0988
Organisation Website:
http://www.uppergascoyne.wa.gov.au/
Profile:

The Shire of Upper Gascoyne is one of Western Australia's most remote local governments covering an area of some 46,602 square kilometres. The Shire encompasses a number of communities including the Gascoyne Junction township, Woodgamia Aboriginal Community and Burringurrah Aboriginal Community, with its main industries being Pastoral, Mining Exploration and Tourism.

The Shire of Upper Gascoyne has a population of approximately 250, with the town offering a range of facilities and activities for residents.

As you enter the main road for our town, Gregory Street, you will notice our ANZAC Memorial Statue which was built in 2019 and is spectacular to see at night when it is lit up. A children's playground is located at Federation Park alongside the Gascoyne Junction Pavilion (a fully air-conditioned venue available for hire and also the venue of our annual Community Christmas Party), a rotunda, providing shade for a lunchtime stop as well as free gas BBQ and wood fired pizza oven. Sports oval with cricket pitch and tennis courts in the centre of town is the focus for sporting activities within the Shire.

Public Toilets are located at the Gascoyne Junction Pavilion on Gregory Street and also next to the Shire Administration Builiding on Scott Street.

The town includes a Remote Community School, a Community Resource Centre (CRC) and also has a sealed air-strip with pilot activated lights (PAL) which is used by the Royal Flying Doctor Service.

In our town you will also find located on Viveash Way, The Junction Pub & Tourist Park which was was built in June 2014 and comprises of:

Tavern with a restaurant
Great selection of Meals & Beverages
Caravan Park and camping grounds
2 Children Playgrounds
24 hour fuel facility - operated by card (accepts eftpos/credit cards and caltex fuel cards)
Manager's residence
Roadhouse including convenience store
Staff accommodation

Currently the Junction Pub and Tourist Park is managed and operated by an entity separate from the Shire.
Search among Shire of Upper Gascoyne jobs
no jobs found