Western Downs Regional Council
Sign in
Candidate registration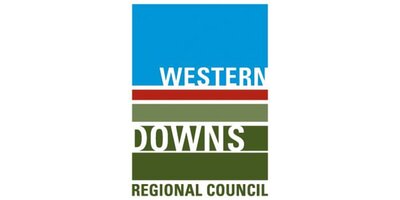 Organisation:
Western Downs Regional Council
Phone:
1300 268 624
Organisation Website:
http://www.wdrc.qld.gov.au
Profile:

The Western Downs Region is a local government area in Queensland, Australia. It was created in March 2008 as a result of the report of the Local Government Reform Commission released in July 2007. The new Council, located in the Darling Downs region contains the entire area of five previous local government areas;

Dalby, Chinchilla, Murilla, Tara, Wambo and Taroom.
Western Downs Regional Council.

Ganger Maintenance - Chinchilla, Qld About the Role Based in Chinchilla, you will be responsible for coordinating and supervising labour, plant and materials allocated to worksites, as well as providing a high level of support to the Works Supervisor in undertaking a leading role whilst performing operational and maintenance tasks. Reporting...

Date posted: 04/10/2018.
Western Downs Regional Council.

Parks & Open Spaces Labourer - Miles, Qld About the role Based in Miles, you will undertake a range of horticulture duties including the maintenance of Council's parks assets and the operation of horticultural plant and equipment.   Reporting to the Parks and Open Space Supervisor, you will: undertake a range of...

Date posted: 04/10/2018.
Western Downs Regional Council.

Personal Carer & Support Worker - Tarcoola, Tara About the Role Based at the Tarcoola Aged Care Facility in Tara, you will provide holistic, safe, effective and quality care to residents. Reporting to the Aged Care Facility Coordinator, you will: provide quality care to residents with activities of daily living, hygiene,...

Date posted: 02/10/2018.