City of Whitehorse
Sign in
Candidate registration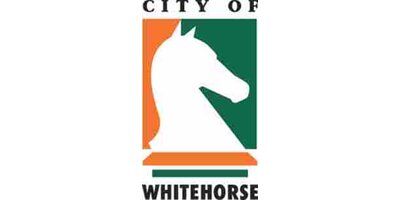 Organisation:
City of Whitehorse
Phone:
03 9262 6333
Organisation Website:
http://www.whitehorse.vic.gov.au
Profile:

The City of Whitehorse is a local government area in Victoria, Australia in the eastern suburbs of Melbourne. It has an area of 64 km2 (25 sq mi) and at the 2011 Census, Whitehorse had a population of 151,334.

Whitehorse was formed in December 1994 by the amalgamation of the former Cities of Box Hill and Nunawading. The name Whitehorse came from the White Horse Inn, a tavern originally located in the area in the late 19th Century. This name was applied to the major thoroughfare, Whitehorse Road, which runs through the municipality today.

Address: 379 Whitehorse Rd, Nunawading VIC 3131
City of Whitehorse.

Community Development Project Officer Band 8 – $100,632 – $111,940 Temporary Full Time (2 year position) The position is responsible for managing, coordinating and contributing to the strategic planning, implementation and vision for a Community Development project within the City of Whitehorse. The role will be required to utilise effective...

Date posted: 12/07/2018.

| | |
| --- | --- |
| Job Type | Full Time Temporary |
| Salary and Benefits | $100,632 – $111,940 |
City of Whitehorse.

Engineering Assets Data Management Officer Do you want to work with a vibrant, highly regarded and trusted team who take a fresh and proactive approach to work? As part of the Engineering & Environmental Services Team, you will contribute to creating, updating and disposing of asset data for all road...

Date posted: 12/07/2018.

| | |
| --- | --- |
| Job Type | Permanent Full Time |
| Salary and Benefits | $80,183 - $86,765 + Super |
City of Whitehorse.

Civil Works Inspector An exciting and challenging opportunity exists for a highly motivated professional to join Council's Engineering & Environmental Services Department as a Civil Works Inspector. With a strong customer service focus, you will be responsible for performing inspections and administrative tasks to ensure Council's assets are protected as...

Date posted: 12/07/2018.

| | |
| --- | --- |
| Job Type | Permanent Full Time |
| Salary and Benefits | $67,002 - $76,716 + Super |
City of Whitehorse.

Administration/Customer Service Officer An exciting opportunity exists to provide high quality professional front line customer service and administrative support for the Engineering and Environmental Services Department. As the first point of contact both via phone and in person, this role is responsible for providing timely and accurate information and advice...

Date posted: 12/07/2018.

| | |
| --- | --- |
| Job Type | Permanent Full Time |
| Salary and Benefits | $60,810 - $64,236 + Super |
City of Whitehorse.

  Relieving Maternal & Child Health Nurse Join our casual bank of Relievers! In this role, you will promote the quality of life and independence of families with young children 0-6 years through the provision of appropriate advice and information in relation to their children's health, growth, and development.  Applicants...

Date posted: 12/07/2018.
City of Whitehorse.

Transport Engineer   Do you want to work with a vibrant, highly regarded and trusted team who take a fresh and proactive approach to work? As part of the Transport Team, you will contribute to the development and implementation of strategic and sustainable transport policies, strategies and projects that will...

Date posted: 06/07/2018.

| | |
| --- | --- |
| Job Type | Permanent Full Time |
| Salary and Benefits | $80,183 - $86,765 + Super |
City of Whitehorse.

Environmental Health Officer Full Time Temporary to December 2019 Seeking a Temporary Full-Time Environmental Health Officer to deliver a range of public health strategies and support services that protect, promote and enhance public and environmental health in the areas of food safety management, infectious disease surveillance, immunisation, environmental protection and...

Date posted: 05/07/2018.

| | |
| --- | --- |
| Job Type | Full Time Temporary |
City of Whitehorse.

Program Leader Aqualink currently has casual program leader positions available to complement the existing team at Box Hill and Nunawading. All positions require excellent customer service, aquatic supervision and time management skills.  Applicants are required to provide an up to date resume. Applicants should outline in a cover letter how...

Date posted: 05/07/2018.
City of Whitehorse.

Support Worker Multiple positions Are you passionate about making a difference to the lives of older people, people with disabilities and their carers? Are you a dynamic person capable of working in an environment of significant change and reform?  Whitehorse City Council is offering committed, caring and positive people the...

Date posted: 31/05/2018.

| | |
| --- | --- |
| Job Type | Permanent Part Time |