City of Hobart
Sign in
Candidate registration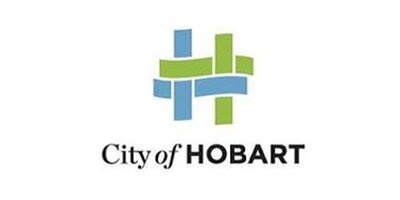 Organisation:
City of Hobart
Phone:
(03) 6238 2711
Organisation Website:
http://www.hobartcity.com.au
Profile:

The 1850s saw not only the introduction of responsible government in Tasmania, but also the establishment of municipal administration, in the form of general purpose locally elected institutions.

Municipal government was established by the Hobart Town and Launceston Municipal Council Act 1852. During this year the first elections for a seven member council were held. The new council took office from the beginning of 1853, with William Carter as Mayor. In 1857 the Municipal Council was incorporated (Hobart Town Corporation Act 1857), and its constitution and powers redefined.
City of Hobart.

Senior Communications Officer Provide informed and strategic communication to our stakeholders and the broader City of Hobart community to raise awareness of our projects, whilst increasing user engagement and interaction with the City's activities. Applications closing on 04 February 2019, 05:00 PM

Date posted: 17/01/2019.
City of Hobart.

Project Manager - Engineering - 3 year contract To liaise with Asset Managers, internal workforce, external contractors and External Service Authorities to develop and maintain cost efficient and effective capital and maintenance works programs across all of Council's civil related operational functions and to undertake Project Management and Contract Administration...

Date posted: 16/01/2019.

| | |
| --- | --- |
| Job Type | Contract |
| Salary and Benefits | $80,371 - $92,071 |
City of Hobart.

Senior Project Manager - Engineering Responsible for the delivery of assigned capital works projects from inception to completion and contribute to continuous improvement initiatives in the Project Delivery Unit. Applications closing on 04 February 2019, 05:00 PM

Date posted: 16/01/2019.

| | |
| --- | --- |
| Job Type | Contract |
| Salary and Benefits | $94,982 - $102,896 |
City of Hobart.

Team Leader Fire and Biodiversity Lead and provide day-to-day management of field staff, contractors and volunteers in the delivery of fire and biodiversity program field works. Applications closing on 28 January 2019, 05:00 PM

Date posted: 09/01/2019.

| | |
| --- | --- |
| Job Type | Full Time |
| Salary and Benefits | $58 173 - $59 413 |
City of Hobart.

Environmental Health Officer (Maternity Leave Replacement) This role is to protect and improve public and environmental health by delivering and enforcing the statutory food, public and environmental health risk and evidence-based programs, to ensure Council meets its responsibilities under legislation to provide the community with a health supportive urban environment....

Date posted: 03/01/2019.

| | |
| --- | --- |
| Job Type | Contract |
| Salary and Benefits | $80 371 - $92 071 |