Aboriginal Welfare Officer
Vacancy has expired
Show me jobs like this one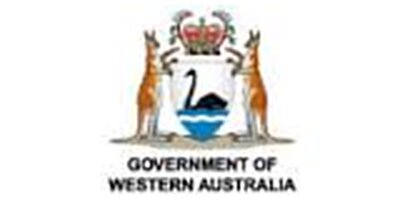 Job Ref:
GL301
Employer:
Department of Health (WA)

Job Type:
Fixed Term Full Time
Address:
Salary and Benefits:
$59,493 - $72,823 p.a. pro rata
Post Date:
08/12/2016

North Metropolitan Health Service -> North Metropolitan Mental Health Service

HSU Level G3/4 $59,493 - $72,823 p.a. pro rata

The closing date to submit applications for this vacancy has been extended.

This is a Recruitment Pool for Fixed Term Full Time, Fixed Term Part Time and Casual appointments, with the possibility of extension.

WA Health embraces diversity and is committed to eliminating all forms of discrimination in the provision of our service.

WA Health supports flexible working practices within the context of a quality health service. WA Health is committed to a smoke free environment across all buildings, grounds and vehicles.

Eligibility to Apply: Pursuant of Section 50(d) of the Equal Employment Opportunities Act 1984, the occupant of this position must be of Aboriginal descent.

This position is subject to a Working With Children (WWC) Check. For further information please refer to the WWC website at:http://www.checkwwc.wa.gov.au/default.htm.

This is an "open-ended" recruitment pool, and as such the following should be noted:

The panel will monitor this recruitment pool for applications, and will assess on a regular basis.

Suitable applicants will be placed in a pool from which appointments may be made when similar vacancies occur.

Appointments may be made from this pool until 30/06/2017.

Position Profile: The Specialist Aboriginal Mental Health Service Metropolitan (SAMHSM) is currently seeking applications from suitably experienced individuals who are interested in joining team as Aboriginal Welfare Officer. In this position you will provide a social support service, accessibility of community mental health and inpatient services to Aboriginal people in Perth Metropolitan area. You will also be required to provide support to the SAMHSM multi disciplinary team.

Access to generous salary packaging arrangements.

Professional Development Opportunities and Study leave/assistance.

Flexible working arrangements.

Flexible leave arrangements.

Other professional and location based allowances

Selection Criteria: Please see the attached Job Description Form.

For Further Job Related Information: We encourage you to contact Michael Mitchell on 08 9235 2400.

If you experience difficulties while applying online, please contact Employment Services on 1300 553 680.

Application Instructions: Applicants are requested to apply online.

Applicants are advised to write a statement addressing the selection criteria and provide a detailed curriculum vitae which summarises your experience and how you are able to meet the position requirements.These documents should be complete and ready to attach prior to applying online. Please ensure you allow sufficient time to complete the online application process as you will be required to answer various questions and attach your documentation.

Alternatively you can request for an application information package to be sent to you by calling 08 6444 5815.

APPLICANTS MUST ENSURE THAT THEIR APPLICATION IS RECEIVED IN FULL USING ONE OF THE METHODS OUTLINED IN THE APPLICANT INFORMATION PACKAGE PRIOR TO THE CLOSING DATE AND TIME (PLEASE NOTE: EMAILED APPLICATIONS WILL NOT BE ACCEPTED).

APPLICATIONS RECEIVED AFTER THE CLOSING DATE AND TIME WILL NOT BE ACCEPTED.