Senior Land Officer
Show me jobs like this one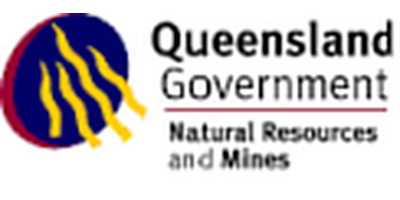 Job Ref:
QLD/285231/18
Employer:
department of natural resources and mines (QLD)

Job Type:
Permanent Full Time
Address:
Post Date:
13/07/2018

To provide specialist advice aligned to the strategic rationalisation and allocation of State land within the Land Services business unit. This role is responsible for the management, co-ordination and delivery of client services in relation to strategic dealings under the Land Act 1994, native title claim resolutions, rationalisation of the State land portfolio and disposal actions in accordance with government policy.

Job details

| | |
| --- | --- |
| Position status | Temporary |
| Position type | Full-time |
| Occupational group | Project Management |
| Classification | AO6 |
| Workplace Location | Brisbane Inner City,Brisbane - North,Brisbane - South,Brisbane - East,Brisbane - West,South West Qld,Logan - Beaudesert,Toowoomba region,Darling Downs - Maranoa,Moreton Bay - North,Moreton Bay - South,Gold Coast,Sunshine Coast,Ipswich region |
| Job ad reference | QLD/285231/18 |
| Closing date | 28-Aug-2018 |
| Yearly salary | $92189 - $98635 |
| Fortnightly salary | $3533.60 - $3780.70 |
| Job duration | 16 months with possible extension |
| Contact person | Sharron Burling |
| Contact details | Ph: 0476 815 183 |

• Facilitate, negotiate, mediate and report on consultation with Aboriginal and Torres Strait Islander people regarding land transfer processes, Federal Court Native Title Determinations and Indigenous Land Use Agreements and prepare related reports and correspondence.
• Liaise and develop effective networks with Indigenous and non-Indigenous clients including Prescribed Body Corporates, government and non-government agencies, local authorities and departmental Native Title negotiators and represent the departments' position in a professional manner on land related matters pertaining to the provisions of the Acts.
• Provide authoritative and timely advice, both verbally and in writing, on complex legislative and procedural requirements and practical issues pertaining to the management of State land assets, including native title considerations.
• Active involvement in the planning, organising, prioritising and processing of State land dealings in accordance with targets and priorities established in the regional business and operational plans.
• Provide recommendations that contribute towards the development and improvement of legislation, policy and procedures that recognise emerging trends and practices in land management and find innovative solutions to complex land tenure related problems, including implementing project management strategies.
• Work closely with the members of the Strategic Dealings team and the wider State Land unit to coordinate and prioritise Land Services business.

Applications will remain current for 12 months.

Further information

Please ensure to download all attachments and follow the instructions on how to apply.

Documents

Before applying for this vacancy please ensure you read the documents below.