CRJO Director Strategic and Government Relations
Vacancy has expired
Show me jobs like this one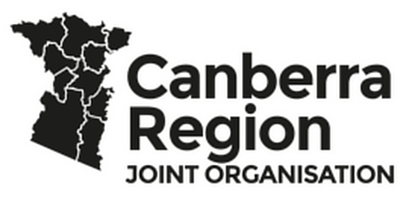 Job Ref:
S100-18-060
Employer:
Canberra Region Joint Organisation

Job Type:
Contract
Address:
Salary and Benefits:
Total remuneration package of $165,000 per annum including superannuation
Post Date:
06/06/2018

CRJO DIRECTOR STRATEGIC AND GOVERNMENT RELATIONS


The Opportunity

The Canberra Region Joint Organisation (CRJO) is a regional leader that advocates for nine member Councils across South East NSW. The region offers rural serenity, alpine adventure, an invigorating sea change or life in a vibrant capital city; and everything is within a few hours' drive!

Working for CRJO will be challenging but incredibly rewarding, with the opportunity to be part of the voice that actively seeks to promote and improve this unique part of New South Wales.

It is anticipated that CRJO will be proclaimed as a Joint Organisation under the Local Government Act 1993 before July 2018. The successful candidate will be appointed following the proclamation.


The Role

Are you a Government Relations professional looking for a role that offers you autonomy and limitless opportunities to foster and establish strategic networks?

Join Canberra Regional Joint Organisation and collaborate with nine Councils across the southern region of New South Wales, where you will develop and maintain a broad strategic network of partners encompassing Government Ministers, local members of parliament, State and Federal agencies and other community based groups.


To be successful you will bring:

Proven ability to develop and maintain strategic and interpersonal relationships with senior government officials;
Appropriate tertiary qualifications in Business, Political Science, Government or Communication;
Demonstrated capacity to develop a strategic communications policy and influence the strategic direction of an organisation.


The Rewards

Total remuneration package of $165,000 per annum including superannuation
Private use of a motor vehicle on a leaseback arrangement.
The successful candidate will have the opportunity to negotiate place of work, choosing from any one of the diverse and dynamic nine Councils across the CRJO.


For more information and how to apply, please (Click Apply)


Applications close Monday, 25 June 2018 at 5:00pm.


The contact officer for this position is David Rowe, General Manager Yass Valley Council on 02 6226 9227.