Ngaanyatjarra Council
Sign in
Candidate registration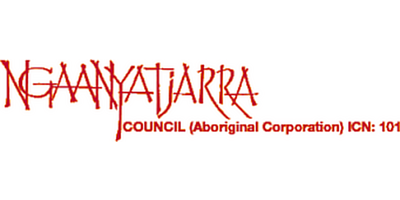 Organisation:
Ngaanyatjarra Council
Phone:
(08) 8950 1711
Organisation Website:
http://www.ngaanyatjarra.org.au/
Profile:

The Ngaanyatjarra Council is the principal organisation in a large conglomerate of Ngaanyatjarra service delivery organisations, some separately incorporated. The Council was separately incorporated in March 1981, under the Aboriginal Corporations Act.

Warburton, Irrunytju (Wingellina), Papulankutja (Blackstone), Mantamaru (Jameson), Warakurna, Tjirrkarli, Tjukurla, Wanarn, Kiwirrkurra, Cosmo Newberry, Patjarr and Pria Kata (Kanpa) are the current member communities of Ngaanyatjarra Council.

The main objective of the Council is to support the development of its members in all ways. The Council is directly involved in a variety of intiatives relating to health, education, training, employment, housing, law and justice matters, finance, land management and a variety of viable commercial enterprises. Ngaanyatjarra Council's operations are principally funded by grants from a range of Commonwealth and State Government ministries, noteably FaHCSIA.
Ngaanyatjarra Council.

Human Resources/ WHS Officer The Council is seeking a dynamic and autonomous person to undertake the role of HR/WHS Officer. This position will suit a person with a 'can do' approach who will display a strong use of initiative and sense of pride in their work. About the organisation Ngaanyatjarra...

Date posted: 15/10/2018.
Ngaanyatjarra Council.

ELECTRICIAN - Remote Central WA Ngaanyatjarra Services is an incorporated not-for-profit Aboriginal organisation reporting to its parent entity Ngaanyatjarra Council. Both Services and Council are overseen by a Board Committee made up of Indigenous people living throughout communities in the Central Desert regions of Western Australia. Ngaanyatjarra Services aims to...

Date posted: 12/10/2018.
Ngaanyatjarra Council.

Community Development Advisor/Office Manager/Case Manager/Municipal Services Officer We are seeking suitably experienced people to join the Community in multiple roles that will positively contribute to the team, with a preference for couples. Ngaanyatjarra Council (Aboriginal Corporation) is a dynamic organisation representing the interests of around 2000 Ngaanyatjarra, Pintupi and Pitjantjatjara...

Date posted: 13/09/2018.