Ngaanyatjarra Council
Sign in
Candidate registration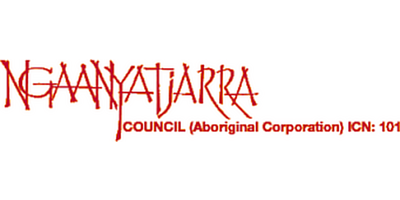 Organisation:
Ngaanyatjarra Council
Phone:
(08) 8950 1711
Organisation Website:
http://www.ngaanyatjarra.org.au/
Profile:

The Ngaanyatjarra Council is the principal organisation in a large conglomerate of Ngaanyatjarra service delivery organisations, some separately incorporated. The Council was separately incorporated in March 1981, under the Aboriginal Corporations Act.

Warburton, Irrunytju (Wingellina), Papulankutja (Blackstone), Mantamaru (Jameson), Warakurna, Tjirrkarli, Tjukurla, Wanarn, Kiwirrkurra, Cosmo Newberry, Patjarr and Pria Kata (Kanpa) are the current member communities of Ngaanyatjarra Council.

The main objective of the Council is to support the development of its members in all ways. The Council is directly involved in a variety of intiatives relating to health, education, training, employment, housing, law and justice matters, finance, land management and a variety of viable commercial enterprises. Ngaanyatjarra Council's operations are principally funded by grants from a range of Commonwealth and State Government ministries, noteably FaHCSIA.
Ngaanyatjarra Council.

COMMUNITY DEVELOPMENT ADVISOR NGAANYATJARRA LANDS Ngaanyatjarra Council (NCAC) is a dynamic organisation representing the interests of approx. 2000 Ngaanyatjarra, Pintupi & Pitjantjatjara people living in 12 Communities in the Central Desert region of WA About the role Ngaanyatjarra Council is looking to employ a suitably qualified person to fill the...

Date posted: 12/04/2019.
Ngaanyatjarra Council.

Community Development Programme (CDP) Engagement Officer – Kiwirrkurra Community An opportunity exists with Ngaanyatjarra Council Aboriginal Corporation (NCAC) for a CDP Engagement Officer to join our CDP team working in the Kiwirrkurra Community on Ngaanyatjarra Lands. This is an exciting opportunity for an enthusiastic and motivated person with a strong...

Date posted: 12/04/2019.
Ngaanyatjarra Council.

PAYROLL OFFICER/BOOKKEEPER Ngaanyatjarra Services is currently seeking a Payroll / Bookkeeper Officer to join our Finance Team.  Your new role: Experience preparing and processing payroll Prepare payroll for data input and assist with checking, quality control and maintenance of records to ensure accurate, service quality and data integrity. Assist the...

Date posted: 12/04/2019.