Invercargill City Council
Sign in
Candidate registration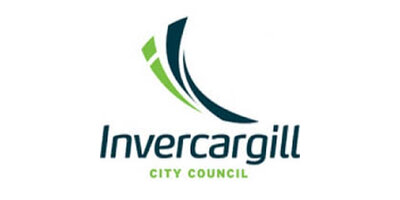 Organisation:
Invercargill City Council
Phone:
(03) 211 1777
Organisation Website:
http://icc.govt.nz/
Profile:

Invercargill, New Zealand's southernmost city, is the commercial hub of Southland, a mostly agricultural region of extreme natural beauty and has a population of 51,696 according to the 2013 Census. The city has firm Scottish traditions dating back to the Early Settlers who pioneered the region.

From the late 1990s Invercargill has transformed itself by using innovative ideas and community funding to attract residents and visitors. The Southern Institute of Technology offers free tertiary education to New Zealand citizens and offers courses specially tailored for international students. Invercargill is also establishing itself as a centre for conferences and events, both sporting and cultural.

For a relaxed lifestyle and southern hospitality Invercargill is the place to visit, live and raise a family. We look forward to welcoming you to our part of the world!
Invercargill City Council.

Senior Building Control Officer Discover the great outdoors on your doorstep, affordable housing, and a great career move - all here in Invercargill Permanent Full-time Positon Affordable housing, Great Schools, Amazing Lifestyle Queenstown & Fiordland on your Doorstep With approximately 140 new building consent applications coming through the door each...

Date posted: 18/05/2018.

| | |
| --- | --- |
| Job Type | Permanent Full Time |
Invercargill City Council.

Swim Teacher We live in a country surrounded by water, the majority of our population live in close proximity to it and for many it's our playground whether we're swimming, boating, fishing or involved in some other water sport. Swimming is a vital life skill and one that someday may...

Date posted: 15/05/2018.
Invercargill City Council.

Senior Supervisor - Lifeguard Permanent full-time At Splash Palace we pride ourselves on creating a fun and safe environment for all of our customers. As a Senior Lifeguard you will be key to making this happen. With around 1400 customers coming through our doors each day your great communication skills...

Date posted: 15/05/2018.

| | |
| --- | --- |
| Job Type | Permanent Full Time |