Invercargill City Council
Sign in
Candidate registration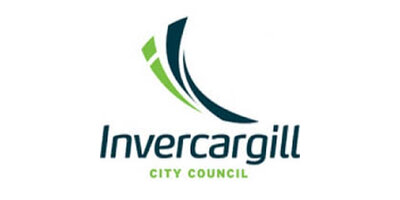 Organisation:
Invercargill City Council
Phone:
(03) 211 1777
Organisation Website:
http://icc.govt.nz/
Profile:

Invercargill, New Zealand's southernmost city, is the commercial hub of Southland, a mostly agricultural region of extreme natural beauty and has a population of 51,696 according to the 2013 Census. The city has firm Scottish traditions dating back to the Early Settlers who pioneered the region.

From the late 1990s Invercargill has transformed itself by using innovative ideas and community funding to attract residents and visitors. The Southern Institute of Technology offers free tertiary education to New Zealand citizens and offers courses specially tailored for international students. Invercargill is also establishing itself as a centre for conferences and events, both sporting and cultural.

For a relaxed lifestyle and southern hospitality Invercargill is the place to visit, live and raise a family. We look forward to welcoming you to our part of the world!
Invercargill City Council.

Senior Arborist Full-time permanent position Our city has one big backyard and you will help keep it beautiful as part of our team of arborists. As the Senior Arborist you'll will be responsible for the day-to day delivery of our request for service programme and provide training and support on...

Date posted: 15/01/2019.

| | |
| --- | --- |
| Job Type | Permanent Full Time |
Invercargill City Council.

Recreation Planner Here in Invercargill we love the outdoor lifestyle and anytime, from early morning to late evening, you'll find people out enjoying exercise and recreation in our 150 parks and reserves. Right now the city is looking for an experienced Recreation Planner to support strategic planning for parks recreation....

Date posted: 15/01/2019.
Invercargill City Council.

Manager - Parks Performance Invercargill's beautiful Parks and Reserves are among the best features of our laid-back southern city, where we value the outdoors and quality of life. We're looking for an experienced professional to provide leadership for the delivery of public services related to Invercargill's parks, reserves and cemeteries....

Date posted: 15/01/2019.
Invercargill City Council.

Manager - Parks Planning Invercargill's parks and reserves have a proud history and we have an exciting opportunity for a top notch parks and reserves planning specialist to lead us into the future. Our parks and reserves, including jewel-in-the crown Queens Park, are the pride of our community - and...

Date posted: 15/01/2019.
Invercargill City Council.

Human Resources Advisor This is a key role requiring resilience, agility and a passion for people! With your highly developed interpersonal skills, you will confidently work as an integral part of our HR team to support managers. We provide guidance in areas such as recruitment, performance management, employment relations, legislation...

Date posted: 11/01/2019.
Invercargill City Council.

City Centre Coordinator Council is looking for a switched-on communication and event specialist to take on the role of City Centre Coordinator, as part of its Communications Team. This person will provide a practical link between retailers, inner city businesses and the Invercargill City Council with the aim to build...

Date posted: 08/01/2019.
Invercargill City Council.

Communications Advisor - Digital Media We're looking for a dynamic, experienced Communications Advisor Digital Media to join our team. With a particular focus on digital media channels and a strong command of written communications you'll ideally be organised yet flexible - meaning you'll take the busy nature of this role...

Date posted: 08/01/2019.