Forbes Shire Council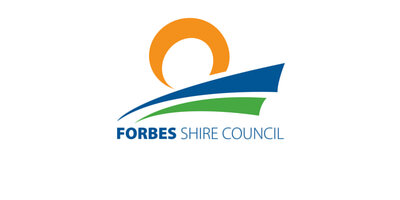 Organisation:
Forbes Shire Council
Phone:
(02) 6850 2300
Organisation Website:
http://www.forbes.nsw.gov.au
Profile:

Under the slogan 'FRIENDLY, HISTORIC, INVITING', Forbes has flourished in recent years and its infrastructure has been developed to cater for an increasing number of tourists.

Situated in the heart of the Lachlan Valley, the Forbes Shire is regarded as one of the richest primary producing areas in the state.

The district's history of white settlement goes back to the 1800s, when John Oxley ventured through the region. A colourful period began with the discovery of gold in 1861, bringing tens of thousands of people to the diggings. Fabulously rich strikes were made, but the goldfields also attracted those who sought treasure by easier means.

Bushrangers Ben Hall, Frank Gardiner and their respective gangs became notorious for their daring robberies in the district, and stories of their exploits have become part of our folklore.

We are proud of our fine historic buildings, many of which retain their original appearance. Built mostly in the late 1800s, they speak of the vision and confidence in an era of unfolding promise.

Council jointly operates the Forbes Tourist Information Centre with members of the Forbes Railway Arts & Crafts Committee. This facility has gained a strong reputation for selling quality locally made goods.

Accommodation for our guests is of high standard as is the service at our numerous restaurants, coffee shops and retail outlets.

Forbes stages many special events throughout the year. These attract thousands of visitors to our town.

We hope you will enjoy our hospitality and return to visit us again.
Search among Forbes Shire Council jobs