Flinders Shire Council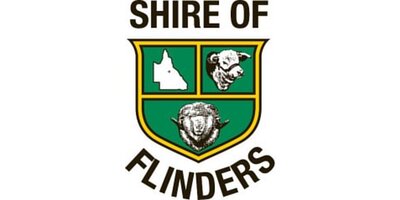 Organisation:
Flinders Shire Council
Phone:
(07) 4741 2900
Organisation Website:
http://www.flinders.qld.gov.au
Profile:

First settlement in 1863 was by Ernest Henry on Hughenden Station, beginning the foundation the pastoral industry. It was not until 1877 that the site of Hughenden Township was surveyed.

The Division of Hughenden was constituted by proclamation in the Gazette of April 22nd, 1882. The first meeting of the board was held on August 21st, 1882 the board consisting of Messrs. J.H. Harris (Chairman) J. R. Chisholm, G. C. Amos, W. Price, J. Luckmann, and Dean. Captain T.J Sadler later to become the first town clerk of Hughenden.

On April 20th, 1887, the town of the Hughenden became a separate entity from the division of Hughenden by proclamation with the first election being held on June 1, 1887.

When the local Authorities Act of 1902 came into force on March 31, 1903, the Division of Hughenden became the Shire of Hughenden. On September 5, 1903, the name was altered to the Shire of Flinders. The Shire was divided into two areas by constituting portions there of into a new Shire by the name of Wyangarie now Richmond Shire, on October 23, 1915. The year 1958 saw the amalgamation of Hughenden Town Council and the Shire of Flinders.

Flinders Shire covers 41,632km, with a population of 1,569 residents. The shire encompasses the communities of Hughenden, Prairie, Torrens Creek and Stamford. Hughenden being the main centre is situated on the Flinders River, 386km west of Townsville and 519km east of Mount Isa in north western Queensland.

Flinders Shire Council currently has a mayor and six councillors and employs approx 135 staff. With Council's 2018/2019 budget provides for total operating income of $25.908 million with total operating expenses of $29.190 million, providing a balanced budget.

The Flinders Shire covers a variety of diverse landscape, with basalt caps and gorges to the north, desert country to the south east and open flat black soil plains to the south and west. With four distinct bio-regions within the shire, the natural surrounds are vast and ever changing, amongst these bioregions are four National Parks. Prehistoric history includes finds of a Muttaburrasaurus, Hughenden Sauropod and pieces of the Queensland Pterosaur as well as many ammonites, molluscs and sharks teeth dating back to the Cretaceous era.
Search among Flinders Shire Council jobs
no jobs found