Shire of Brookton
28214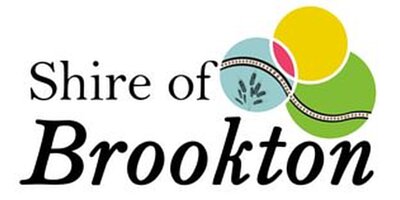 Organisation:
Shire of Brookton
Phone:
(08) 9642 1106
Organisation Website:
http://www.brookton.wa.gov.au/
Profile:

The Shire of Brookton is a local government area in the Wheatbelt region of Western Australia, about 140 kilometres southeast of Perth, the state capital. The Shire covers an area of 1,602 square kilometres and its seat of government is the town of Brookton.

The local economy, worth approximately $25 million per year to the state economy, is based on agriculture - predominantly cereal grains and sheep. The Shire's future will centre on ensuring that the population, level of economic activity and services grow in a manner that retains the area's unique character and heritage values.

This will mean that we will need to invest resources into attracting aspirational businesses and residents, exploring alternative land development scenarios, forming strategic alliances and lobbying government agencies for additional funding and assistance.

We will also seek to ensure that our economic, social and environmental strategies are financially sustainable into the future. This will require the consolidation of working relationships with other local governments, community groups and local businesses.

We recognise that our town and rural communities are interdependent and will work towards ensuring that our community and sporting groups have adequate facilities and assistance. We will recognise the contributions of all sections of the community, the importance of a bright future for youth and a high quality of life for our seniors.
Search among Shire of Brookton jobs
no jobs found