Brimbank City Council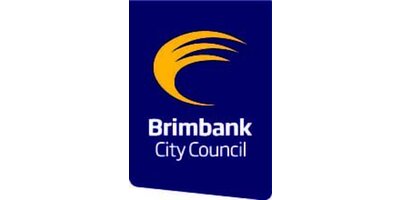 Organisation:
Brimbank City Council
Phone:
03 9249 4304
Organisation Website:
http://www.brimbank.vic.gov.au
Profile:

Brimbank City Council was formed on 15 December 1994, following the amalgamation of the former cities of Keilor and Sunshine.

Brimbank is the second largest municipality in Melbourne and the largest in the Western Region. The City of Brimbank is located in the western and north-western suburbs of Melbourne, between 11 and 23 kilometres west and north-west of the Melbourne GPO. It is bounded by the City of Hume in the north, the cities of Maribyrnong and Moonee Valley in the east, the cities of Hobsons Bay and Wyndham in the south and the Shire of Melton in the west.

The area was originally occupied by the Kurung-Jang-Balluk and Marin-Balluk clans of the native Wurundjeri people. Much of Brimbank was first settled by Europeans in the 1830s and 1840s as farming land. Keilor was established in the late 1840s, whilst St Albans was established in the late 1880s. A rapid growth phase occurred across the municipality after the Second World War, with the development of many suburbs around the original settlements of Keilor, Sunshine and St Albans expanding to house many overseas migrants.

The City encompasses 25 new and established suburbs including Albion, Cairnlea, Deer Park, Delahey, Hillside, Keilor, Kings Park, St Albans, Sunshine, Sydenham and Taylors Lakes. Much of the recent residential growth has been in Delahey, Sydenham, Taylors Lakes, and more recently in Cairnlea. Growth is expected to continue, particularly in Deer Park, Derrimut and Cairnlea through the redevelopment of older residential and industrial sites. Brimbank prides itself on its cultural diversity and is one of Victoria's most culturally diverse municipalities, having embraced more than 156 nationalities from around the globe.

Major features of the City include Victoria University (St Albans and Sunshine campuses), Calder Park Motorsport Complex, Watergardens Town Centre, Sunshine Hospital, St Albans and Sunshine leisure centres, Sunshine Golf Club, Keilor Public Golf Course, Organ Pipes National Park, Brimbank Park, Iramoo Wildflower Grassland Reserve, and Horseshoe Bend Children's Farm.

The City is served by the Calder Freeway, Western Ring Road, Deer Park Bypass, Ballarat Road and the Sydenham, Melbourne-Ballarat and Melbourne-Bendigo railway lines.
Search among Brimbank City Council jobs
no jobs found