Hunter Joint Organisation of Council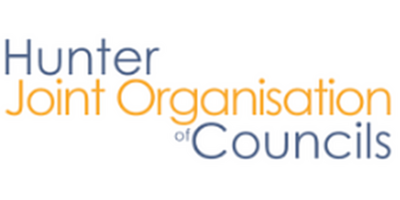 Organisation:
Hunter Joint Organisation of Council
Organisation Website:
http://strategicservicesaustralia.com.au/joint-organisation/
Profile:

Welcome to the website of the Hunter Joint Organisation and of the wholly owned commercial operations of the Councils of the Hunter Region: Strategic Services Australia Ltd and Hunter Councils Legal Services Ltd (trading as Local Government Legal).

The councils of the Hunter Region have worked cooperatively for over sixty years to build collective strength and regional voice and to maximise, through shared programs and initiatives, their capacity to deliver relevant, cost effective services to the Hunter's communities.

2018 has brought with it a major step forward for local government in our Region with the formal establishment within the Local Government Act of the Hunter Joint Organisation of Councils.

Information on the Hunter Joint Organisation, our business units and our member councils is provided in the pages within our site or by links provided to external sites. Please consult the drop down menu at the top of each page.
Search among Hunter Joint Organisation of Council jobs
no jobs found