Department of Planning, Transport and Infrastructure (SA)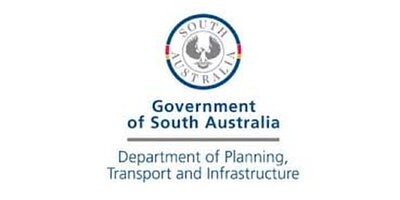 Organisation:
Department of Planning, Transport and Infrastructure (SA)
Phone:
1300 872 677
Organisation Website:
http://www.dpti.sa.gov.au/
Profile:

Working together to connect the people and places of South Australia

The Department of Planning, Transport and Infrastructure works as part of our community to deliver effective planning policy, efficient transport and social and economic infrastructure.

This is done by harnessing the diversity of our purposes and our people to improve the lifestyle of all South Australians.

By working together we capitalise on a unique and powerful opportunity – to connect with every part of our community and deliver positive outcomes every day.

The department is made up of business areas with diverse responsibilities. Here, you can find out more about them and the services they deliver.

Office of the Chief Executive

The Office of the Chief Executive has operational oversight of the department and includes a dedicated strategic projects focus and the department's centralised communications and community relations function.

Planning

Planning drives strategic land use, transport and infrastructure planning for the state. It is responsible for planning and land-use management policy and regulation; transport planning and policy; and land survey, property valuation and administration services. It also oversees vehicle registration and licensing, the Office of Cycling and Walking, and the department's road safety functions.

Business Services

Business Services is responsible for the provision of building management services, including facilities management across government, corporate services within the department, and policy and services related to recreation, sport and racing.

Public Transport Services

Public Transport Services is responsible for the operation and regulation of the passenger transport network, including bus, train and tram services, and the regulation of the state's taxi industry. A key focus is managing the programming and delivery of the significant capital investment in public transport, including electrification of rail.

Transport Services

Transport Services is responsible for the maintenance and operation of the state's transport network and regulation of its use, and the delivery of major infrastructure projects.
Search among Department of Planning, Transport and Infrastructure (SA) jobs
no jobs found