Department of Transport (NSW)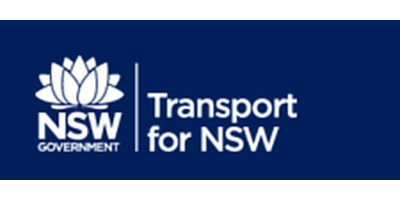 Organisation:
Department of Transport (NSW)
Phone:
(02) 8202 2200
Organisation Website:
http://www.transport.nsw.gov.au/
Profile:

Transport for NSW

The vision of the NSW Government is for a truly integrated transport authority which drives better transport outcomes for the NSW community.

Transport for NSW is responsible for improving the customer experience, planning, program administration, policy, regulation, procuring transport services, infrastructure and freight. Transport operating agencies have been freed up to focus on service delivery – providing safe, reliable, clean and efficient transport services.

Customer Experience Division is responsible for ensuring the needs, preferences and opinions of our customers are paramount in decision-making, planning and actions. The division is also responsible for the development of consistent standards and the use of information obtained from customers will drive improvements in services and planning.

Freight and Regional Development Division is responsible for integrating freight strategies and programs to meet the current and future needs of the NSW economy and particularly regional economies.

Planning and Programs Division is responsible for providing consolidated planning and overall investment advice for all modes.

Transport Projects Division is responsible for delivering transport infrastructure projects that meet time, cost and quality objectives.

Policy and Regulation Division is responsible for driving the development and implementation of customer focused legislative, regulatory and policy solutions.

Transport Services Division is responsible for ensuring services across the whole transport portfolio meet the current and future needs of customers.
Search among Department of Transport (NSW) jobs
no jobs found