Department of Premier and Cabinet (TAS)
28214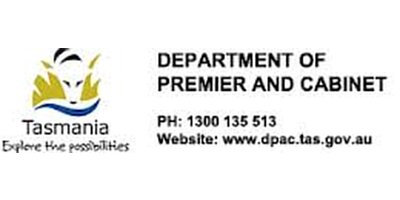 Organisation:
Department of Premier and Cabinet (TAS)
Phone:
1300 135 513
Organisation Website:
http://www.dpac.tas.gov.au/
Profile:

The Department of Premier and Cabinet (DPAC) is the central agency of the Tasmanian State Government. The Department provides a broad range of services to Cabinet, other members of Parliament, Government agencies and the community.

The Department works closely with the public sector, the community, local government, the Australian Government and other state and territory governments. The Department also provides administrative support to the Tasmanian Community Fund which is separately accountable and reports directly to Parliament.

The core roles of DPAC are:

Whole of government policy advice to the Premier and Cabinet
Whole of government co-ordination
Intergovernmental relations
Machinery of Government
Statutory employer role (State Service Act)
Statutory role (Local Government Act).

DPAC has more than 300 staff, located predominantly in Hobart.
Search among Department of Premier and Cabinet (TAS) jobs
no jobs found