Regional Anangu Services Aboriginal Corporation
28214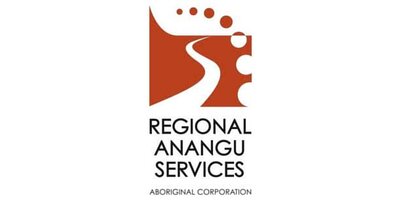 Organisation:
Regional Anangu Services Aboriginal Corporation
Phone:
(08) 8950 5400
Organisation Website:
http://www.rasac.com.au/
Profile:

Regional Anangu Services Aboriginal Corporation (RASAC) is a not-for-profit Corporation established in early 2010, prior trading as Anangu Pitjantjatjara Services Aboriginal Corporation, established in 1993. RASAC is an ongoing organization incorporated under the Corporations (Aboriginal Councils and Associations) Act, registered with the Office of the Registrar of Aboriginal Corporations and is wholly owned by the Anangu membership of the Anangu Pitjantjatjara Yankatjatjara (APY) Lands.

The RASAC governance arrangements include Directors from the 10 Communities (elected Community Council chairs or deputies) and 3 Independent Directors (external) supported by a General Manager and other corporate staff based at Alice Springs.

RASAC provides services on a regional basis to around 3,000 people on The APY Land for all Communities and homelands covering approximately 100,000 km2 in the north-west of South Australia. RASAC has mainly been a grant funded organization from both the Commonwealth and State Governments.

Over the last two financial years, RASAC turnover has been in the range of $5 to $10M per annum. The organization currently consists of approximately 80 employees with around 60 indigenous including some female work crews; actual numbers vary according to the nature of work on hand. RASAC has a works depot based at Umuwa on The Lands and has small works crews (5 to 6 per team) based in all APY Communities i.e. Pukatja (Ernabella), Amata, Knapari/Kanpi, Kalka, Piplatjatjara, Fregon, Mimili, Indulkana and Watarru.

The RASAC current assets are in excess of $7 million. including land, buildings, plant, equipment and cash on hand. In early 2012 RASAC established an Investment Trust and purchased commercial real estate in Alice Springs that provides a stable income stream.

As part of RASAC's corporate responsibility and community engagement, sponsorship is provided annually to all of the football and softball teams based at each APY Community.

The focus of RASAC is to provide real training and sustainable employment opportunities for indigenous Anangu people.
Search among Regional Anangu Services Aboriginal Corporation jobs
no jobs found