Richmond Valley Council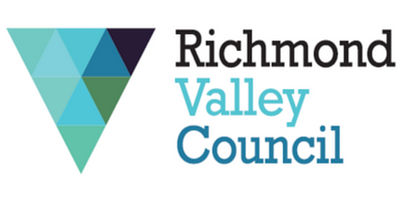 Organisation:
Richmond Valley Council
Phone:
(02) 6660 0300
Organisation Website:
http://www.richmondvalley.nsw.gov.au
Profile:

From the business hub of Casino to the rich history of Coraki, from the pristine waters of Evans Head to the river gateway of Woodburn, the townships of the Richmond Valley are bursting with hidden secrets and country hospitality. Relax and take in the fresh air, magnificent scenery and friendliness of the people on your next visit to the Valley of Surprises.

The Richmond Valley is lucky to boast magnificent scenery and lush tropical rainforests, ideal for country drives, camping and bird-watching. To view suggested driving itineraries and learn of the many activities available in this special part of the Northern Rivers, visit 'The Rainforest Way' website.

A popular travelling route for those seeking an alternative route between Queensland and Coffs Harbour via the Richmond Valley is the Summerland Way. Visit the Summerland Way website packed with local sightseeing, historical points of interest and magnificent lookouts for your next journey.
Search among Richmond Valley Council jobs