Central Coast Council
Sign in
Candidate registration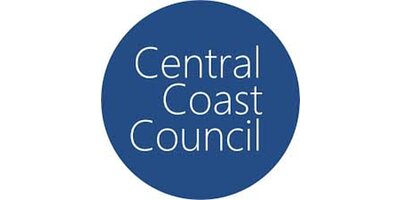 Organisation:
Central Coast Council
Phone:
(02) 4350 5555
Organisation Website:
https://centralcoast.nsw.gov.au/
Profile:

The Central Coast Council is a local government area serving the Central Coast region of New South Wales, Australia, established on 12 May 2016 following the amalgamation of Gosford City and Wyong Shire councils.

The council comprises an area of 1,681 square kilometres and is bounded to the east by the Tasman Sea, to the south by Broken Bay and the Hawkesbury River, and to the west by the Yengo National Park northwards to Bucketty before heading eastward along George Downes Drive, encompassing the Olney State Forest and crossing the Pacific Motorway, meeting the southern edge of Lake Macquarie at Mannering Park and eventually reaching the coast north of Moonee. At the time of the council's establishment it had an estimated population of 331,007.
Central Coast Council.

Executive Level Positions x 5 Location: Wyong/Gosford Exceptional lifestyle Deliver major reform agendas Full Time permanent/Term Contract Attractive total remuneration package Central Coast Council is an equal opportunity employer and promotes a healthy and safe work environment. Central Coast Council is the 9th largest local government area in Australia, with...

Date posted: 20/03/2017.