Central Coast Council
Sign in
Candidate registration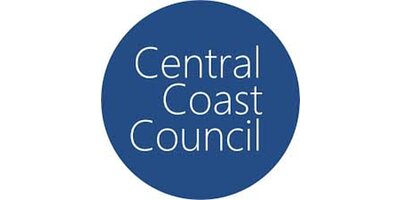 Organisation:
Central Coast Council
Phone:
(02) 4350 5555
Organisation Website:
https://centralcoast.nsw.gov.au/
Profile:

The Central Coast Council is a local government area serving the Central Coast region of New South Wales, Australia, established on 12 May 2016 following the amalgamation of Gosford City and Wyong Shire councils.

The council comprises an area of 1,681 square kilometres and is bounded to the east by the Tasman Sea, to the south by Broken Bay and the Hawkesbury River, and to the west by the Yengo National Park northwards to Bucketty before heading eastward along George Downes Drive, encompassing the Olney State Forest and crossing the Pacific Motorway, meeting the southern edge of Lake Macquarie at Mannering Park and eventually reaching the coast north of Moonee. At the time of the council's establishment it had an estimated population of 331,007.
Central Coast Council.

Section Manager IM&T Program Management Use your strong program management and stakeholder skills Live and work on the beautiful Central Coast of NSW Newly created role, working directly with the Unit Manager Fixed Term Full Time position (2 years) with attractive remuneration + RDO Central Coast Council is an equal...

Date posted: 20/08/2018.

| | |
| --- | --- |
| Job Type | Permanent Full Time |
| Salary and Benefits | $1,973.30 to $2,367.75 per week |
Central Coast Council.

Section Manager IM&T Transition Use your Business Change Management expertise Live and work on the beautiful Central Coast of NSW Newly created role, reporting directly to Unit Manager Fixed Term Full Time position (2 years) with attractive remuneration + RDO Central Coast Council is an equal opportunity employer and promotes...

Date posted: 20/08/2018.

| | |
| --- | --- |
| Job Type | Permanent Full Time |
Central Coast Council.

Section Manager Marketing and Tourism Key marketing and tourism role in one of Australia's largest regional local government areas Diverse and complex organisation with over 2000 employees Live and work on the beautiful Central Coast of NSW Permanent Full Time position  Central Coast Council is an equal opportunity employer and promotes...

Date posted: 17/08/2018.

| | |
| --- | --- |
| Job Type | Permanent Full Time |
Central Coast Council.

Duty Lifeguard Exciting opportunity to take the next step in your Aquatics career Strong customer and community focus Permanent full time position + RDO Central Coast Council is an equal opportunity employer and promotes a healthy and safe work environment. We are committed to diversity in our community and our workforce...

Date posted: 14/08/2018.

| | |
| --- | --- |
| Job Type | Permanent Full Time |
Central Coast Council.

Flooding and Drainage Management Engineer Live and work on the beautiful Central Coast A broad and varied role, where you can make a difference in your local community Permanent Full Time position + RDO Attractive salary up to $111.3k per annum + 9.5% super + leaseback vehicle Central Coast Council is an...

Date posted: 13/08/2018.

| | |
| --- | --- |
| Job Type | Permanent Full Time |
| Salary and Benefits | $111.3k per annum + 9.5% super + leaseback vehicle |
Central Coast Council.

Property Officer Opportunity to make a difference in the community Use your paralegal or planning experience to provide value to a large organisation Work and live on the beautiful Central Coast Permanent Full Time position + RDO. Central Coast Council is an equal opportunity employer and promotes a healthy and...

Date posted: 13/08/2018.

| | |
| --- | --- |
| Job Type | Permanent Full Time |
| Salary and Benefits | $1,405.25 to $1,686.65 per week ($73,269 to $87,941 per annum) + Superannuation applies to this role. |
Central Coast Council.

Product Lead - HCM Use your high level HR systems experience and knowledge to provide value to a large organization Exciting opportunity to develop your skills working on cutting edge Cloud based Tier 1 systems Work and live on the beautiful Central Coast of NSW Permanent full time position +...

Date posted: 09/08/2018.

| | |
| --- | --- |
| Job Type | Permanent Full Time |
Central Coast Council.

Accountant Financial Systems Fantastic lifestyle location - Central Coast, NSW Showcase your exceptional financial systems skills in a dynamic and supportive environment Permanent full time position +RDO Central Coast Council is an equal opportunity employer and promotes a healthy and safe work environment. We are committed to diversity in our community and our...

Date posted: 09/08/2018.

| | |
| --- | --- |
| Job Type | Permanent Full Time |
Central Coast Council.

Senior Development Design Engineer Make a difference in your local community Diverse and challenging Projects Be part of a great team Permanent full time position + RDO + Private Use Leaseback Vehicle Central Coast Council is an equal opportunity employer and promotes a healthy and safe work environment. We are committed to diversity...

Date posted: 07/08/2018.

| | |
| --- | --- |
| Job Type | Permanent Full Time |
Central Coast Council.

Technician Children and Young Adults (Libraries) Develop innovative library programs and services for Children and Young Adults  Permanent full time position + RDO Rostered shifts from Monday to Saturday  Salary range between $1,030.75 to $1,237.25 per week ($53,743 to $64,510 per annum) + superannuation (Penalty rates apply for weekend work) Central...

Date posted: 06/08/2018.

| | |
| --- | --- |
| Job Type | Permanent Full Time |
| Salary and Benefits | $1,030.75 to $1,237.25 per week ($53,743 to $64,510 per annum) + superannuation (Penalty rates apply for weekend work) |