Leeton Shire Council
Sign in
Candidate registration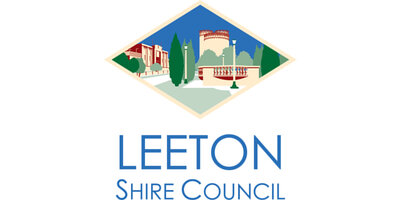 Organisation:
Leeton Shire Council
Phone:
(02) 6953 0911
Organisation Website:
http://www.leeton.nsw.gov.au
Profile:

Leeton Shire Council is located in the Riverina region of New South Wales. The Council covers an area of 1167 km² and has a population of 11,742. Population centres located within the municipality include; Leeton, Yanco, Gogeldrie, Whitton, Wamoon, Stoney Point, Murrami, Corbie Hill, Amesbury, Merungle Hill, Fivebough and Stanbridge.

As the first town planned for the Murrumbidgee Irrigation Area, Leeton was designed by Walter Burley Griffin - like the national capital Canberra.

21 buildings in the town are listed with the Art Deco Society of NSW, including the landmark Roxy Theatre, which has been screening movies since the 1930s.

As the heart of the New South Wales Riverina, Leeton is home to the Australian rice industry and is our country's largest citrus-growing region.
Leeton Shire Council.

Assistant Engineer An opportunity exists for a professional, energetic and highly motivated person for the challenging and rewarding position of Assistant Engineer - Engineering Technical Services. The position will provide professional technical support, advice, civil design and drafting aspects of Civil engineering. The applicant will possess a well-developed problem solving...

Date posted: 21/03/2018.
Leeton Shire Council.

Manager Information Technology Council is looking for a highly skilled and experienced IT professional who has managed the effective and efficient delivery of Information Technology requirements of both small and large organisations. Are you that person? Values are extremely important to us at Leeton Shire Council. We are looking for...

Date posted: 15/03/2018.