City of Armadale
Sign in
Candidate registration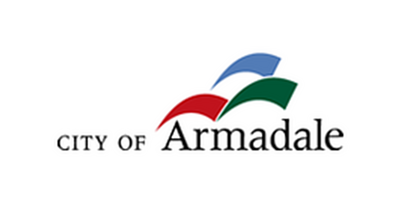 Organisation:
City of Armadale
Phone:
(08) 9394 5000
Organisation Website:
http://www.armadale.wa.gov.au/
Profile:

Located only 30 kilometers from the CBD in Perth's southeast, the City of Armadale is a rapidly growing strategic regional metropolitan centre.

The suburb has a direct link to Perth Airport via Tonkin Highway and is easily accessed by major transport infrastructure including road and rail networks.

Armadale offers the benefit of living in a modern city nestled amongst the long renowned vineyards and orchards, green open spaces, lush bushland, undulating hills, scenic rivers and picturesque valleys with a backdrop of the Darling Ranges. Add this to quality shopping centres, golfing and swimming locations, cultural history, heritage and our fabulous parks, all in close proximity – and you have a unique mix of City hills living with a diversity of housing and lifestyle choices.

Armadale is one of the fastest growing local government areas in Australia, with a current
population of 76,885.
City of Armadale.

Swim School Instructors Closing Date: 06/12/2019   Casual positions Salary $32.74 per hour (inclusive of 25% casual loading) Health & wellbeing program  The City of Armadale is offering additional opportunities for qualified swim instructors to work at our award winning Armadale Fitness & Aquatic Centre. This role will provide high quality...

Date posted: 07/11/2019.