WALGA
Sign in
Candidate registration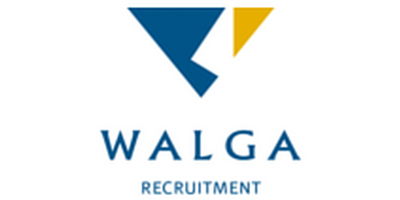 Organisation:
WALGA
Phone:
(08) 9213 2079
Organisation Website:
http://www.walga.asn.au/
Profile:

Working in Local Government is an opportunity to make a real difference, with 140 Local Governments across WA and over 12,000 employees in more than 30 different professions, offering enviable variety, ongoing professional development and career progression.

Whether you are looking to work in a large organization or a small dynamic team, in the office or outdoors, Local Governments offer the opportunity to work close to home, with a range of benefits which can include flexible working hours, child care, additional recreation leave or even free gym membership!
WALGA.

Manager Corporate Services & Finance Shire of Cunderdin Exciting Opportunity The Shire of Cunderdin is a vibrant Wheatbelt country community that offers all the benefits of small town living (secure & family friendly), and easy access to the City.  The Shire of Cunderdin is seeking an experienced professional to lead...

Date posted: 08/08/2018.