Strathfield Council
Sign in
Candidate registration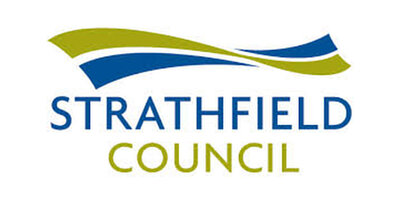 Organisation:
Strathfield Council
Phone:
(02) 9748 9999
Organisation Website:
http://www.strathfield.nsw.gov.au
Profile:

The Municipality of Strathfield is a local government area of the Inner West of Sydney, New South Wales, Australia.

Strathfield Council was incorporated in 1885 and originally included the suburbs of Redmire, Homebush and Druitt Town. The name Strathfield was adopted as the name of the new council in 1885. The suburb of Redmire was renamed Strathfield in 1886. Druitt Town was renamed Strathfield South in the early 1890s. Only Homebush survives as an original location name. Since that time, Strathfield has become an important multicultural centre (for Korean, Chinese and Sri Lankan minority populations).

The Municipality of Strathfield today comprises over 14.1 square kilometres (5.4 sq mi) of land and has circa 36,000 inhabitants.

65 Homebush Rd

Strathfield NSW 2135
Strathfield Council.

Manager - Human Resources and Organisational Development  This is an exciting opportunity for an experienced human resources and organisational development leader to join Strathfield Municipal Council and deliver strategic Human Resources Management and Organisational Development.  Reporting to the General Manager and working closely with the leadership team, the manager Human...

Date posted: 19/01/2018.