Port Macquarie Hastings Council
Sign in
Candidate registration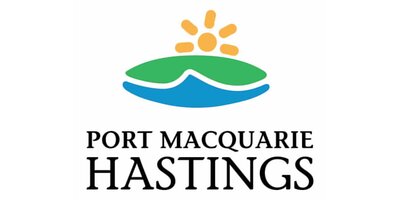 Organisation:
Port Macquarie Hastings Council
Phone:
(02) 6581 8111
Organisation Website:
http://www.pmhc.nsw.gov.au/
Profile:

The Port Macquarie region is one of the fastest growing regional locations in Australia, with an ideal climate, pristine coastal and hinterland environments, and a vibrant community.


Port Macquarie-Hastings Council offers a dynamic and flexible work place that allows you the opportunity to contribute to your community as well as develop an outstanding career.


Live Love Work - combine lifestyle with career at Port Macquarie-Hastings Council.
Port Macquarie Hastings Council.

Strategic Landuse Planner About the role Council is currently seeking a suitably qualified and experienced professional to join the Strategic Land use Planning Team. In this challenging and diverse role you will be responsible for coordinating projects within Council's strategic planning program that contribute to the establishment of a clear...

Date posted: 22/02/2018.
Port Macquarie Hastings Council.

Water Services & Maintenance Coordinator About the Role This position is responsible for the coordination of activities relating to the operation of reticulated water and reclaimed water. Specifically you will coordinate and oversee activities associated with the installation, repair and maintenance of water mains and critical response activities including main...

Date posted: 21/02/2018.

| | |
| --- | --- |
| Job Type | Permanent Full Time |
Port Macquarie Hastings Council.

Team Leader Building Regulation - Fire Safety About the Role Council has a vacancy for a suitably qualified and experienced professional to join the Regulatory Services Team. Within this role you shall be responsible for providing expertise to Council with regards to fire safety and safety assessments. As this is...

Date posted: 15/02/2018.

| | |
| --- | --- |
| Job Type | Permanent Full Time |
Port Macquarie Hastings Council.

Tree Worker About the Role Council is currently seeking a suitably qualified Tree Worker to undertake a variety of activities associated with the maintenance and management of trees across Council's diverse tree population.  To be successful in this role you must hold a minimum AQF Level 3 in Horticulture (Arboriculture)...

Date posted: 15/02/2018.

| | |
| --- | --- |
| Job Type | Permanent Full Time |
Port Macquarie Hastings Council.

Procurement and Contracts Officer About the Role Port Macquarie-Hastings Council is seeking a highly experienced Procurement or Contracts Officer to join the busy procurement team in Port Macquarie, on a temporary full-time basis. Primarily this role will be responsible for facilitating procurement activities and establishing contractual arrangements across Council ensuring...

Date posted: 07/02/2018.

| | |
| --- | --- |
| Job Type | Full Time Temporary |
Port Macquarie Hastings Council.

Team Leader - Bridges About the Role In this role you will lead and supervise maintenance activities across Council's stormwater network, bridge, culvert, footpath, jetty or similar structures in accordance with adopted standards and processes. The successful candidate will possess; significant experience in onsite supervision of field staff and contractors...

Date posted: 07/02/2018.

| | |
| --- | --- |
| Job Type | Permanent Full Time |
Port Macquarie Hastings Council.

Team Leader - Stormwater CCTV About the Role This position is responsible for leading and supervising CCTV camera investigation activities across Council's Transport & Stormwater Network. To be successful in this role you will have significant experience in onsite supervision of field staff and contractors, including knowledge of WHS responsibilities,...

Date posted: 07/02/2018.

| | |
| --- | --- |
| Job Type | Permanent Full Time |
Port Macquarie Hastings Council.

Team Leader - Structures & Stormwater About the Role This position is responsible for leading and supervising maintenance activities across Council's stormwater network, including bridge works, culverts, footpaths, jetties, stormwater and similar works. To be successful in this role you will have significant experience in onsite supervision of field staff...

Date posted: 07/02/2018.

| | |
| --- | --- |
| Job Type | Permanent Full Time |