Uralla Shire Council
Sign in
Candidate registration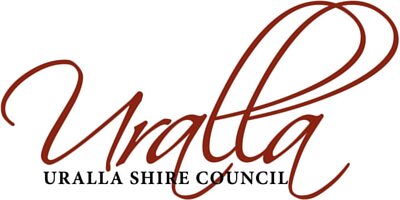 | | |
| --- | --- |
| Organisation: | Uralla Shire Council |
| Phone: | 02 6778 6300 |
| Organisation Website: | http://www.uralla.nsw.gov.au |
| Profile: | Uralla Shire is a medium sized NSW rural Council with an area of 3,215 sq km located approximately 545km North West of Sydney on the New England Highway. It is a 2.5 hour drive from the coastal cities of Coffs Harbour and Port Macquarie. The main township is Uralla which is 22km south of Armidale and 77km north of Tamworth. The localities included in Uralla Shire are: Abington, Arding, Bakers Creek, Balala, Boorolong, Briarbrook, Bundarra, Camerons Creek, Dangarsleigh, Dumaresq, Gostwyck, Invergowrie, Kentucky, Kentucky South, Kingstown, Mihi, Rocky River, Salisbury Plains, Saumarez, Saumarez Ponds, Torryburn, Uralla, Wollun and Yarrowyck. |
Uralla Shire Council.

MANAGER PLANNING & REGULATION This position has responsibility for ensuring regulatory and legislative compliance in relation to public health, protection of the environment, approvals issued under but not limited to the EP&A Act 1979, LGA 1993 and POEO Act 1997. Key responsibilities include:  Provide strategic and operational advice to the...

Date posted: 16/06/2017.
Uralla Shire Council.

COORDINATOR GOVERNANCE, RISK & INFORMATION To provide leadership, guidance, support and cordination to ensure Council has an integrated strategic planning and reporting framework; a robust governance sytem that complies with legislative requirements, manages risks and promotes continuous improvement; and information systems that are efficient, effective, resilient and accessible. Key responsibilities...

Date posted: 16/06/2017.