Uralla Shire Council
Sign in
Candidate registration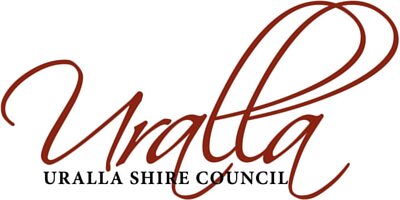 | | |
| --- | --- |
| Organisation: | Uralla Shire Council |
| Phone: | 02 6778 6300 |
| Organisation Website: | http://www.uralla.nsw.gov.au |
| Profile: | Uralla Shire is a medium sized NSW rural Council with an area of 3,215 sq km located approximately 545km North West of Sydney on the New England Highway. It is a 2.5 hour drive from the coastal cities of Coffs Harbour and Port Macquarie. The main township is Uralla which is 22km south of Armidale and 77km north of Tamworth. The localities included in Uralla Shire are: Abington, Arding, Bakers Creek, Balala, Boorolong, Briarbrook, Bundarra, Camerons Creek, Dangarsleigh, Dumaresq, Gostwyck, Invergowrie, Kentucky, Kentucky South, Kingstown, Mihi, Rocky River, Salisbury Plains, Saumarez, Saumarez Ponds, Torryburn, Uralla, Wollun and Yarrowyck. |
Uralla Shire Council.

COMMUNITY DEVELOPMENT & TOURISM CO-ORDINATOR Council is seeking the services of an experienced professional to join the Community and Governance team based in Uralla. This position has responsibility for developing and delivering Council's Community Strategic Plan objectives and programs for tourism and promotion, all of Council's media and communication, economic...

Date posted: 16/01/2017.

| | |
| --- | --- |
| Job Type | Full Time |
| Salary and Benefits | Up to $1,381.60 |
Uralla Shire Council.

Director Community & Governance Council is seeking the services of an experienced professional to: Plan, lead and motivate the Community and Governance Division to ensure the provision of the highest quality community services. Manage a range of service and funding agreements with the State and Federal Governments for the provision of services...

Date posted: 13/01/2017.
Uralla Shire Council.

ENVIRONMENTAL MANAGEMENT CO-ORDINATOR Council is seeking the services of an experienced Environmental Management Co-Ordinator to join the Infrastructure and Regulation team based in Uralla. This position has responsibility for leading Council in the delivery of high quality environmental programs including, natural resource management projects and services to reduce Council's environmental...

Date posted: 04/01/2017.

| | |
| --- | --- |
| Job Type | Full Time |
| Salary and Benefits | Up to $1381.60 |
Uralla Shire Council.

WHS OFFICER (Limited duration appointment up to 6 months) Council is seeking the services of an experienced WHS Officer to join the Human Resources team based in Uralla. This position has responsibility for facilitating the implementation, integration and monitoring of Council's Work Health and Safety management system, policies, procedures and...

Date posted: 04/01/2017.

| | |
| --- | --- |
| Job Type | Contract |
| Salary and Benefits | Up to $1171.70 |
Uralla Shire Council.

MANAGER - HUMAN RESOURCES Council is seeking the services of an experienced professional to plan, lead and motivate the human resources section to ensure the provision of timely and efficient services to internal/external customers. Key responsibilities include: Provide timely advice to the General Manager, Executive and staff in relation to recruitment...

Date posted: 04/01/2017.

| | |
| --- | --- |
| Job Type | Full Time |
| Salary and Benefits | up to $93,730 subject to the demonstration of qualifications, skills and competencies. 9.5% superannuation. |