Chief Executive Officer
Vacancy has expired
Show me jobs like this one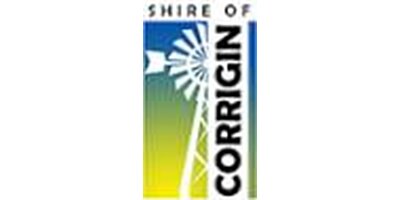 Employer:
Shire of Corrigin

Job Type:
Contract
Address:
Post Date:
27/10/2017



CHIEF EXECUTIVE OFFICER

SHIRE OF CORRIGIN

Strengthening Our Community Now to grow and prosper into the future

The Shire of Corrigin is located 235km south east of Perth in Western Australia's Central Wheatbelt. Corrigin is predominately a farming community with broadacre cereal cropping and sheep as its main industries. The Shire covers an area of 3,095km2 and has 1,173kms of local roads. Corrigin's population is approximately 1,146 (ABS 2016) with the majority of people living in the townsite.

The Corrigin townsite is well serviced with a hospital, doctor, dentist, district high school, modern day care centre facility, supermarkets, cafes, hardware store, hotel and other retail outlets. Corrigin has excellent recreation facilities including a new Recreation Centre, outdoor 50m pool, indoor heated hydrotherapy pool, football & hockey fields, tennis courts, golf course, bowling greens, parks & playgrounds and a range of other facilities.

Council is seeking an experienced senior executive who is community focused, creative and an innovative person with strong leadership, vision and motivation. An extensive knowledge of Local Government along with the ability to show a sensitivity and understanding of living and working within a regional community is highly advantageous.

The position is offered under a performance based contract of three to five years with an attractive remuneration package set in accordance with the Salaries and Allowances Tribunal Band 4 currently up to $198,210 per annum. Salary and benefits are subject to negotiation and could include, but are not limited to; base salary, superannuation up to 14.5%, unlimited private use of a motor vehicle, and allowances for home telephone, professional memberships, home utilities and clothing. Reasonable relocation expenses are available.

An Application Package along with the position description can be obtained via email employment@walga.asn.au quoting "CEO – Shire of Corrigin" in the subject line. Further information about the position is available by contacting Lydia Highfield on (08) 9213 2079.

Applications should be sent to: applications@walga.asn.au or mailed to Lydia Highfield, Recruitment Services Manager, WALGA Recruitment , PO Box 1544, WEST PERTH WA 6872 marked "Private & Confidential – CEO – Shire of Corrigin" by 4pm Wednesday 15th November 2017.

Please Note:

Canvassing of Councillors will disqualify. The successful applicant is required to obtain relevant Police checks, and to provide evidence of all claimed qualifications prior to commencing employment.