Manager, Community Work and Partnerships
Vacancy has expired
Show me jobs like this one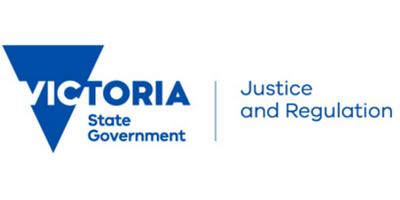 Job Ref:
VPSG4
Employer:
Department of Justice and Regulation (VIC)

Job Type:
Full Time
Address:

Northern Rd, Heidelberg West VIC 3081, Australia (

Show on map

)

Post Date:
13/01/2017

Promote offender rehabilitation through meaningful community work
Ongoing, full time opportunity
Based in Thomastown

About us

Corrections Victoria's purpose is to deliver an effective corrections system for a safe community. Community Correctional Services (CCS), is overseen by Corrections Victoria, a division of the Department of Justice and Regulation. CCS is responsible for the management and supervision of prisoners on parole, clients under post sentence supervision and court orders.

CCS is currently experiencing rapid growth in the offender population. In response to this, Corrections Victoria will embed evidence based practice across all areas of our work and target responses to the areas that will allow the greatest impacts to be made. This approach will contribute to a safer community and strengthen CCS for the future.

CCS will soon transition to a new structure divided into four best practice streams including: Court Practice, Parole and Specialist Practice, Practice Standards and Community Work and Partnerships, each with its own dedicated function.

About the role

Based in Thomastown, the Regional Community Work Program Manager (RCWPM) is responsible for the development and operations of the community work program within the region. They are responsible for partnership management and engagement, development of offender community work training opportunities, staff management and the delivery of strategic outcomes across the region.

To be successful in this role, you will have:

Systems Thinking – Manages areas to ensure that systems are effective, implements change as required.
People Management – Effectively manages the work of others, outlining objectives and expectations, addressing performance and providing a supportive work environment where individuals feel challenged and have access to appropriate developmental opportunities.
Stakeholder Management – Establishes relationships with stakeholders, develops effective stakeholder-oriented responses, and assesses, develops and negotiates innovative solutions to complex issues.

Knowledge of Corrections Victoria (Desirable) – Demonstrated knowledge of the philosophy, operating procedures and manuals, CCS' vision and direction and developments in correctional services and the Victorian Criminal Justice System.

Business and Marketing Expertise (Desirable) - Demonstrated experience in conducting effective business marketing, stakeholder engagement and partnership activities, ideally within a community based organisation is highly desirable.

A tertiary qualification a relevant discipline would be highly regarded.

Why work with us?

At the Department of Justice and Regulation, we provide every person with the means to achieve their potential through ongoing learning and development opportunities in a diverse, equitable and supportive environment.

We look for people who are prepared to do their very best in line with our values and behaviours. Our values shape and influence how we recruit, train and develop our staff and build relationships with stakeholders.

We will also provide you with professional development opportunities, an employee assistance program, access to job opportunities across the Victorian Government, salary packaging and much more.

How to apply

Please click the Apply button at the bottom of this advertisement. Applications should include a resume and covering letter. Attachments can be uploaded in .doc, .docx, .pdf, .txt or .rtf formats.

Aboriginal and/or Torres Strait Islander people are strongly encouraged to apply.