General Manager, Corrections Applications Technology Services
Vacancy has expired
Show me jobs like this one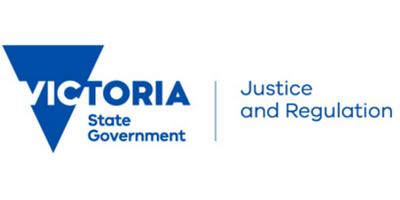 Job Ref:
VG/DJ0245A
Employer:
Department of Justice and Regulation (VIC)

Job Type:
Full Time
Address:
Post Date:
13/01/2017

Corrections Applications Technology Services (CATS) is a vital branch within the Business Services division of CV. It supports CV in achieving its goals by offering high quality ICT support, advice and project management across state-wide operations.

The General Manager, Corrections Applications Technology Services is responsible for leading the branch and facilitating the continuous improvement of CV's information technology; as well as ensuring the alignment of information management, support applications and technology development with organisational needs and priorities.

What you'll be doing

Strategise for improvements

Corrections Victoria values fresh ideas. You will be encouraged to propose new methods to improve CV's IT strategy, which will help the organisation meet its business goals. This will demand complex system builds and implementations, acceptance testing and the development of training programs.

Advise and collaborate

You will frequently work with partner agencies and other government departments. You will be called upon for your advice and input on projects, including the implementation of new information systems and business processes. Your informed and strategic guidance regarding project timelines, issue and risk assessment, management and mitigation will be appreciated, respected and acted upon.

Represent and lead the way

As a key Corrections Victoria business leader, you will represent CV on a range of committees and establish and maintain excellent relationships with key stakeholders. You will also take great care with the research provided your team, expertly employing it to develop reports and recommendations for senior management.

What we need

Leader

You clearly communicate your vision and set ambitious but achievable goals. You provide sound advice and respectful support to your team to help forge a collaborative culture where innovation, hard work and success is celebrated.

People person

You are genuine and trustworthy, someone who others are happy to approach with questions and can depend on for considered support. You diffuse difficult situations and propose fixes that will keep stakeholders and staff confident in the direction of the organisation.

Technical expert

You have extensive experience in the ICT industry and have worked in project management and development. You have highly developed conceptual and analytical skills and an ability to make smart judgements fast.

Expert project manager

You have led and developed large scale projects, and have learned much from your mistakes. You know when to delegate and when to take care of tasks yourself.

Problem solver

You enjoy solving complex organisational problems. Big picture stuff. You keep an open mind about potential options and stumbling blocks, and focus on solutions that excite others to take ownership of new responsibilities.

How to apply

Please click the Apply button at the bottom of this advertisement. Applications should include a resume and covering letter. Attachments can be uploaded in .doc, .docx, .pdf, .txt or .rtf formats.