Manager Digital Transformation
Vacancy has expired
Show me jobs like this one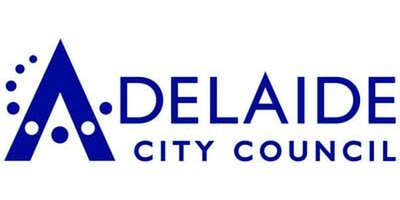 Job Ref:
1700037
Employer:
Adelaide City Council

Job Type:
Full Time
Address:
Post Date:
18/01/2017

Manager Digital Transformation

-

(

1700037

)

About Us
Adelaide City Council (ACC) is committed to servicing the people and City of Adelaide with our vision to be a welcoming and dynamic city full of rich and diverse experiences. This is an exciting leadership opportunity to join our team and be a bigger part of our amazing city!

About the Opportunity
As part of the Information Management – Transform team the Manager Digital Transformation will be the ACC principal digital champion who will drive cultural change around the enabling power of technology to help ACC achieve its strategic aims.

Reporting directly to the Associate Director Information Management, this newly created position will see you deliver a digital transformation strategy that embeds digital thinking, delivery and support across the organisation's functions.

You will lead ACC's commitment and position in the forefront of technological empowerment for its stakeholders and provide industry thought leadership, strategic solution advisory and expert consultation on value management to support customer co-innovation, enterprise transformation and business process performance improvement activities.

To hear direct from Peter Auhl, Associate Director Information Management and his vision for this key role please click here

About You
We are seeking a unique individual that is passionate about our city and is driven to be part of a transformation that will truly position Adelaide to take advantage of the modern economy. You will have a proven track record in leading a team to achieve and deliver great results; with a work approach that is naturally empowering, collaborative, encouraging and supportive. With great personal integrity, infectious energy and as a positive change agent who can influence and lead from the front, you will play a key role in decision making in the Information Management Program.

To be successful in this role you will have demonstrated experience embedding new practices in digital and technology across an organisation that enables core digital teams to focus on specialist tasks and you will have evidence of professional achievement in enterprise architecture led system transformation projects.

For Further Enquiries & How to Apply
All enquiries regarding this position will remain private and confidential and can be directed to Belinda Shadiac, Talent Acquisition Consultant on (08) 8203 7971 or at B.Shadiac@adelaidecitycouncil.com


Please review the position description prior to submitting an application by following the prompts to apply or visit www.adelaidecitycouncil.com/careers


Please submit a Resume and Cover Letter expressing the skills, experience and qualities you can bring to this position addressed to Peter Auhl, Associate Director Information Management.

Applications close midnight Wednesday 8th February 2017.

Please be advised this is a full time 2 year fixed term contract opportunity. Remuneration will be negotiated commensurate with skills and experience.

Aboriginal and Torres Strait Islander People are encouraged to apply.