ICT Systems Officer
Vacancy has expired
Show me jobs like this one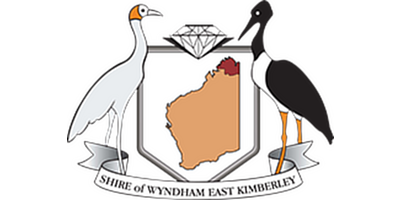 Employer:
Shire of Wyndham-East Kimberley

Job Type:
Full Time
Address:
Post Date:
10/01/2017



ICT SYSTEMS OFFICER



A diverse opportunity exists in the stunning East Kimberley region for an experienced ICT Systems Officer.


This role is based in the thriving township of Kununurra, and additionally services the town of Wyndham 100km distant located on the Joseph Bonaparte gulf; together encompassing twelve business sites.


The incumbent will demonstrate a high degree of ICT know-how along with a can-do attitude in the provision of high level technical services to support and develop the organisations' underpinning ICT systems.


Working within a small team supporting approximately 100 users, duties consistent with ICT levels 1, 2 & 3 are required; closely working with the Manager ICT to provide support services encompassing all areas in the provision of hardware and software solutions.


You will be required to maintain a high degree of ownership, coordination, and maintenance of all ICT assets and demonstrate a commitment to accuracy.


Substantial job related experience is desired, with a familiarity of Local Government operations favored.


Potential applicants are encouraged to contact Richard Bianco, Manager ICT, on 08 9168 4127.


The position description is available to download here.


All applications must contain:

A cover letter
CV, and
A summary outlining your relevant experience and achievements relating to each of the Selection Criteria as contained in the position description.


Applications failing to specifically address each of the Selection Criteria will not be considered.


Applications must be received by Sunday, 22 January 2017.


Applicants for this position must be legally entitled to work in Australia. Applicants invited for interview will be required to provide evidence of this entitlement at the time of interview. Acceptable evidence includes an Australian or New Zealand passport, birth certificate, or foreign passport with relevant visa.


The Shire of Wyndham East Kimberley is committed to providing equal opportunity in employment and encourages Indigenous Australians, young people, people with disabilities and people from culturally diverse backgrounds to apply for positions.