Home Based Services Supervisor
Vacancy has expired
Show me jobs like this one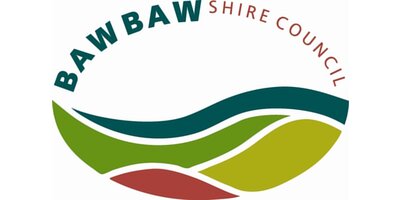 Job Ref:
10336
Employer:
Baw Baw Shire Council

Job Type:
Fixed Term Full Time
Address:
Salary and Benefits:
$32.27 to $40.34
Post Date:
09/01/2017



Home Based Services Supervisor



Type of Work: Full Time – fixed term until 30/06/18

Hours: 8.30am – 5pm with a 19 day RDO


Job Description

Baw Baw Shire Council is looking for an experienced supervisor to manage support workers to achieve exceptional service delivery and to undertake client specific goal directed service planning and service plan reviews.


Your core responsibilities include:

Provide daily supervision with support to a team of support workers to ensure effective and efficient delivery of services against client service plans,
Provide consistent high quality service and experience to customers and support workers and support the team to manage and respond to a high volume of phone calls and emails enquiries.
Ensuring support workers skills are developed and maintained from commencement including but not limited to compliance, induction, coaching and performance reviews.
In conjunction with the Coordinator recruit support workers
Actively supporting the safety, health and wellbeing of both customers and employees
Ensure client goals are met by assisting in the development, review and ongoing monitoring of client service plans for all Aged and Disability Services and matching appropriately with support workers.
Support the team to roster services to support workers and provide administration support to the team when required


We are looking for a special person who has:

Experience in rostering and scheduling, preferably in community services and with support workers
Knowledge and understanding of the aged and disability services industry
Experience using a client management system (eg. Shari Kat Khoo) or the ability to learn systems and processes quickly
Strong communications skills, with the ability to work quickly and efficiently
Strong problem-solving skills, with the ability to respond quickly to changes and re-rostering
Excellent negotiation skills and able to communicate effectively with both clients and carers of alternative options and solutions
Excellent attention to detail and ability to use initiative
Exceptional organizational skills and adaptability with a commitment to "getting things done"
Ability to work under pressure
Demonstrated experience in team management or supervision of staff (Health & Community Services, Retail or Hospitality highly desirable)
Resilience
Degree or Diploma in management or social services desirable and/or experience organising Home Based Support or related services
Driver's License
Satisfactory Police check


If you would like to build your career with Baw Baw Shire Council, please submit your resume and address the Key Selection Criteria found within the position description on our careers website, applications close 29 January 2017.


Please note that this position will be subject to mandatory pre-employment checks


Previous applicants need not apply.


Applications close: 5 February 2016


Baw Baw Shire Council is an equal opportunity employer and works in the interest of the safety of children and young people. Our recruitment processes reflect this commitment.