Energy Markets Compliance Lead
Vacancy has expired
Show me jobs like this one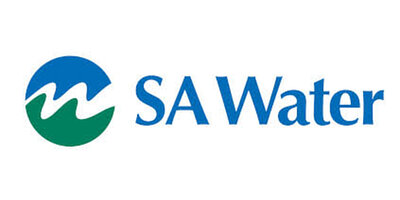 Job Ref:
494761
Employer:
SA Water

Job Type:
Full Time
Address:
Post Date:
27/12/2016

Energy Markets Compliance Lead

Job no: 494761
Work type: Full Time
Location: SA - Adelaide
Categories: Energy, Other Procurement, Business Services

SA Water manages significant and fluctuating energy demands when delivering water and wastewater services to the South Australian community. As one of the largest spot market exposed participants in the energy markets our energy management activities are critical to drive increased operational efficiency and affordability for our customers.

This newly created position will work to strengthen our current capabilities to establish systems and processes to further enhance our energy performance and risk management practices. The Energy Markets Compliance Lead will be responsible for working with our business partners, continuing to form and execute best practice regulatory and legislative assurance and compliance, ensuring effective delivery of energy portfolio management outcomes across SA Water.

You will serve as the primary contact for monitoring and assessment of risk; NEM dispute management; enhancement of business to business systems; and ensuring appropriate levels of prudential guarantees . Your proactive approach to risk management will see you manage market disputes, deliver timely and accurate advice to inform the business on implications and resolutions, presenting business options and improvement opportunities.

As the subject matter expert, you will create and manage compliance training for internal stakeholders and develop and apply creative ways to improve efficiency and effectiveness of compliance programs, overseeing activities in line with regulatory requirements.

The energy environment continually evolves as do regulatory requirements and as an agile leader you will have tertiary qualifications in engineering, economics or a finance related discipline or equivalent experience. Stand out candidates will have applied knowledge of the electricity and gas markets, portfolio risk management and compliance frameworks which will see you seamlessly transition into this developing role. Highly desirable skills also include your knowledge of energy hedging procedures, experience with energy industry systems and influential written and verbal communication skills.

Your cover letter (max 1.5 pgs) will demonstrate your solid applied working capabilities within the relevant framework. Further information on the role can be obtained via the PD. Energy Markets Compliance Lead PD.docx. To apply simply click on the 'apply' button below and upload your application no later than 9.00am Monday 16 January 2017.

Requests for further information or enquiries may be directed to Trudi Sheidow – trudi.sheidow@sawater.com.au or Mikalie Nakos – mikalie.nakos@sawater.com.au

SA Water - Delivering 'World Class Water Services for a Better Life' by supporting diversity, flexible working options and work-life balance.