Senior Operational Policy Officer
Vacancy has expired
Show me jobs like this one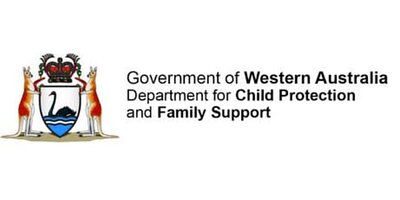 Job Ref:
009648
Employer:
Department for Child Protection and Family Support (WA)

Job Type:
Fixed Term Full Time
Address:
Salary and Benefits:
$106,533 – $117,969 pa
Post Date:
08/12/2016

Senior Operational Policy Officer

ABOUT THE ROLE
The Senior Operational Policy Officer is responsible for applying recent/current case practice knowledge to the development and implementation of policies and practice relating to family domestic violence.

Other key responsibilities of this role include:

developing and maintaining collaborative relationships across the Department and the community,

providing advice to inform the development and interpretation of legislation,

ensuring policies are reviewed and/or evaluated on a regular basis.

To be successful in this role you will need demonstrated experience in planning and managing complex projects with set timeframes to deliver required outcomes including the ability to identify and manage key stakeholder relationships.

WHAT ARE WE OFFERING
This is a temporary full time opportunity commencing ASAP until 30 November 2017 with the possibility of extension.

Suitable applicants may be considered for similar vacancies that may arise within the next twelve (12) months.

We offer great benefits including:

a central location close to public transport, cafés and train station

free access to in-house gymnasium

flexible work hours

discount on private health insurance

ongoing training and development opportunities

free flu vaccines

free counselling services for you and eligible family members

13 weeks paid long service leave for every seven years' continuous service

CONDITIONS
To be considered for this position you MUST have a university degree in:

Bachelor of Social Work

Bachelor of Psychology or

relevant Human Services area.

NOTE: If you have a relevant Human Services qualification you will need to supply unit descriptions/summaries for assessment against the Qualifications Framework.

All overseas qualifications must be assessed for Australian equivalency by Overseas Qualifications Unit, AEI-NOOSR or AASW and the outcome evidence provided at the time of applying.

Additionally we require:

substantiated evidence of your eligibility to live and work in Australia

see section 7 of the JDF for additional pre-employment requirements

A criminal record check and departmental check will be conducted prior to commencement.

WANT TO KNOW MORE?
The attached Job Description Form (JDF) will tell you more about the position, or you can contact Tamara Kendall, A/Director Family Domestic Violence, on (08) 9222 2769during business hours.

To find out who we are and what we do, visit our website or follow our LinkedIn page.

HOW DO I APPLY?
The Work Related Requirements are found on the JDF and the attached Job Application Kit will help you with your application.

Your application should include:

a current resume

a three (3) page covering letter outlining relevant knowledge, experience and skills for the role

contact details for two (2) work related referees

READY TO LODGE YOUR APPLICATION?
Please click the 'Apply for Job' button. You will be prompted to answer online questions and attach the documents listed above (Word or PDF format only).

If you do not receive a confirmation email or you are unable submit your application online please contact a Recruitment Officer on (08) 9222 2555 during business hours.

PLEASE NOTE: Allow for unanticipated issues when lodging your application as we do not accept late or emailed applications. It is your responsibility to ensure that your application is received in full prior to the closing date and time.