Donation Nurse - Tissue Donation
Vacancy has expired
Show me jobs like this one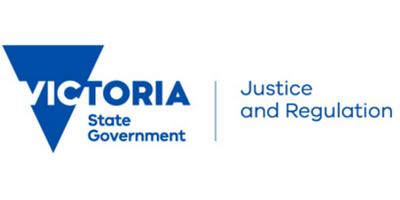 Job Ref:
VG/_FM1839
Employer:
Department of Justice and Regulation (VIC)

Job Type:
Part Time
Address:
Post Date:
05/12/2016

Position Details

The Donor Tissue Bank of Victoria (DTBV) is seeking a Donation Nurse to be responsible for identifying potential tissue donors, communicating with the recently deceased person's next of kin and with living donors, providing information about tissue donation for transplantation and/or research, and obtaining consent for tissue donation.

About the Donor Tissue Bank of Victoria

The Donor Tissue Bank of Victoria provides a core service to the state of Victoria and wider Australia with a central facility for the acquisition, processing, storage, and distribution of tissue for transplantation, including the provision of musculoskeletal tissue, cardiac tissue and skin tissue to hospitals requiring transplant tissue for their patients. This tissue is donated by both deceased and living donors.

The Donation Nurse is responsible for:

selecting and identifying appropriate donors for tissue transplantation and medical research
approaching potential donors and/or family members to discuss the possibility of donation of tissue for transplantation and health related research
discussing with next of kin information surrounding the tissue donation procedure and support them in making an informed decision about tissue donation
performing external physical inspections on deceased individuals as part of the assessment for donor suitability
corroborating and coordinating information received from living bone donors, and following-up health and other issues
assisting to promote the work undertaken by the DTBV and VIFM, including educational and training sessions.

To be successful in this role, you will require:

current AHPRA registration as a Registered Nurse, Division 1
demonstrated commitment and understanding of the cultural, ethical and health issues involving organ and tissue donation
basic knowledge and practical experience acquired over time in a medical environment preferably in the blood, organ and tissue donation area
ability to prepare reports, correspondence, collate data and to produce meticulously written records
proven ability to gather and interpret information via observation and research and to relay this information in a clear and concise manner to different audiences
advanced communication skills to liaise effectively with donors, bereaved family members, healthcare professionals and the broader community to provide high levels of service
demonstrated ability to work independently with minimal supervision and to work as an effective team member
demonstrated ability to be organised and meet targets, whilst managing a variable workload often under intense pressure and within limited time frames
proven ability to adhere to set guidelines, work instructions, quality and OH&S guidelines
current Australian Driver's Licence
knowledge and previous experience in an environment following the Code of Good Manufacturing Practice or similar will be highly regarded.

On call / Weekend requirements

You must be available to participate in the on-call roster to include night and weekend on-call work as well as rostered shifts on weekdays and weekends.

This position is permanent part-time (90% FTE).

Application process

Applications should include:

your resume
a covering letter
a document addressing the key selection criteria contained in the position description.

Applications are due by midnight on Sunday 22 January 2017. Applicants may not be contacted prior to February 2017.