Director, Community Engagement
Vacancy has expired
Show me jobs like this one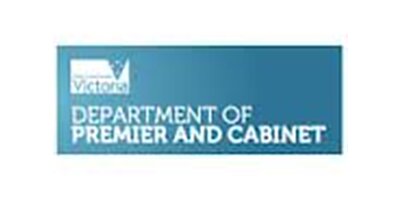 Job Ref:
Director, Community Engagement
Employer:
Department of Premier & Cabinet (VIC)

Job Type:
Fixed Term Full Time
Address:
Salary and Benefits:
$175,000 - $226,901
Post Date:
19/11/2016

Aboriginal Victoria works in partnership with the Aboriginal community and provides a leading role across government in delivering the Victorian Government's agenda for Aboriginal policy reform to improve the quality of life of all Aboriginal Victorians. Aboriginal Victoria works with Local Aboriginal Networks and across Victoria to ensure that Aboriginal communities are able to shape their own priorities and future directions. Aboriginal Victoria also works to protect, manage and build a better understanding and appreciation of Victoria's rich Aboriginal heritage and is responsible for the effective implementation of the Aboriginal Heritage Act 2006 and the Aboriginal Lands Act 1970.

The Community Engagement Unit develops and implements programs and activities within a community development framework in partnership with Aboriginal Victorians. The programs and activities encompass economic development, leadership and capacity building, celebration and promotion of Aboriginal culture and acknowledgement of achievement by Aboriginal Victorians, training programs, and support to community organisations and Local Aboriginal Networks (LAN).

The Community Engagement Unit delivers its accountabilities through two teams, Community Programs and Service Delivery. The Community Engagement Unit operates on a dynamic model of collaboration and shared responsibility across the team structure.

The Community Programs team, made up of 14 Aboriginal staff, is accountable for implementing the LAN Program Plan 2016-2020 to build community participation, support LAN community planning and implementation, broker investment and partnerships for community projects, and facilitation of community consultations.

The Service Delivery team, made up of 6 Aboriginal and non Aboriginal staff, are accountable for Aboriginal Lands Act 1970, Grants and Programs, Community Infrastructure, Victorian Aboriginal Honour and Ricci Marks Awards and the Aboriginal Remembrance Service, also secretariat support for the Aboriginal Honour Roll and Aboriginal Remembrance Committees.

Reporting to the Executive Director, the Director, Community Engagement is required to provide strong leadership and strategic direction to Aboriginal Affairs and the Community Engagement Unit managers to undertake the range of programs and activities that contribute to strong culture, engaged people and confident Victorian Aboriginal communities, in accordance with Departmental values and the Victorian Government's reform agenda.

This is a designated position established as a special measure under Section 12 of the Equal Opportunity Act 2010. Only Aboriginal and/or Torres Strait Islander people are eligible to apply for this position.

The closing date for this position is Friday, 6 January, 2017.

How to apply:

All applications should include only a resume and a cover letter addressing the key selection criteria, unless stated otherwise.

Please refer to the contact on the Position Description if you have any questions regarding the job vacancy.