Stakeholder Engagement Officer
Vacancy has expired
Show me jobs like this one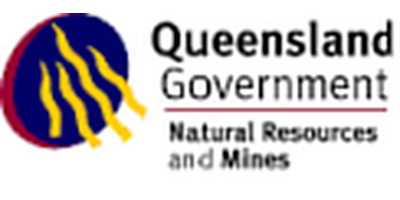 Job Ref:
QLD/229956/16
Employer:
department of natural resources and mines (QLD)

Job Type:
Full Time
Address:
Salary and Benefits:
$78390 - $85205
Post Date:
19/11/2016

Stakeholder Engagement Officer

Natural Resources and Mines

(

Organisation site

)

Customer and Research Coordination; Operations Support; Natural Resources; Brisbane City

We are currently looking for this role to participate and assist with the coordination and communication with stakeholders within and external to the natural resources area of DNRM. This role will assist in developing the framework around the stakeholder engagement strategy for Natural Resources. This includes conducting value proposition analyses of the key stakeholders to understand the scope, scale and complexity of their needs and then developing tactical communications material around the key messages to ensure consistency of messaging across the Natural Resources group. This role will also assist with other projects as directed.

Job details

| | |
| --- | --- |
| Job type | Permanent Full-time |
| Occupational group | Marketing, PR & Communication |
| Classification | AO5 |
| Workplace Location | Brisbane Inner City |
| Job ad reference | QLD/229956/16 |
| Closing date | 17-Jan-2017 |
| Yearly salary | $78390 - $85205 |
| Fortnightly salary | $3004.70 - $3265.90 |
| Job duration | |
| Contact person | Tracy Vincent |
| Contact details | Ph: (07) 3199 7733 |

• Assist in the coordination and implementation of new directions, strategies and initiatives.
• Assist with the development of the stakeholder engagement strategy framework for natural resources.
• Conduct analysis of key stakeholders to identify the scope, scale and complexity of their relationship with the natural resources area.
• Participate in developing tactical communication strategies and tools to ensure consistent messaging by natural resources senior management and staff to stakeholders
• Conduct business analysis and data modelling to help provide advice to senior management and staff on key stakeholder and business issues within Natural resources.
• Prepare innovative and pragmatic approaches to communicating key messages, planning and delivery.
• Identify decision points in the various natural resources legislation and ensure operational policies align.
• Conduct research, analysis and investigation on the use of new technologies and practices to improve the efficiency and effectiveness of service delivery in Natural Resources.
• Where required review and provide analysis of new and upcoming customer focused projects to ensure they provide benefits, and apply lessons learned from similar projects where appropriate.
• Provide timely and quality information and advice, including written and verbal briefings and reports to senior staff within Operations Support and across government on complex and sensitive matters.
• Work collaboratively with colleagues and with other levels of government, industry and non-government organisations to achieve outcomes and deliver on Government commitments.
• Other duties as directed and required

Applications to remain current for 12 months.

Further information

Please ensure you download all attachments and follow the instructions on how to apply.

Documents

Before applying for this vacancy please ensure you read the documents below.