Community Engagement Officer 521624T
Vacancy has expired
Show me jobs like this one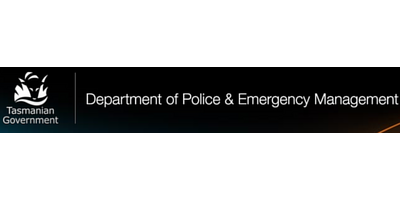 Employer:
Department of Police and Emergency Management (TAS)

Job Type:
Fixed Term Full Time
Address:
Salary and Benefits:
$78,552.00 to $82,441.00 per annum
Post Date:
30/08/2016

Community Engagement Officer 521624T - Fixed Term

Department of Police, Fire and Emergency Management
Tasmania Fire Service
Operations

Applications close

Sunday 09 October, 2016 11:55 PM

Position details

Award/Classification:
Tasmanian State Service Award - General Stream Band 5
Salary:
$78,552.00 to $82,441.00 per annum
Employment Type:

Fixed-term, full-time

Region:

South

Period of Appointment

Fixed Term until 30 June 2018

Duties

To build understanding and acceptance of fuel reduction and other bushfire mitigation activities through engagement with landowners, communities, interest groups and agency stakeholders within their area. Participate as a member of the team implementing bushfire risk mitigation activities in the community.

Desirable Requirements

A current 'car' drivers licence.
Recognised qualifications in community engagement or other relevant field.

SOD and Associated Documents

Advice to applicants - April 2016.pdf

SoD - Community Engagement Officer - FRU - DPFEM.DOCX

SoD - Community Engagement Officer - FRU - DPFEM.pdf

How to Apply

Online applications will only be accepted, please click the blue Apply now button to apply. If you experience any technical difficulties please contact (03) 6173 2071

Further Information

For further information on this position, please contact Louise Mendel on 6225 8522.