Rural Lands Officer
Show me jobs like this one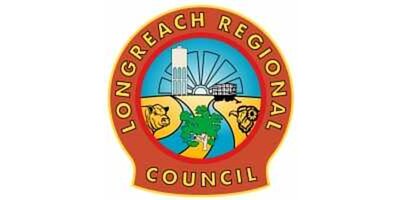 Employer:
Longreach Regional Council

Job Type:
Permanent Full Time
Address:
Salary and Benefits:
$59,724.68 - $66,956.10 per annum
Post Date:
13/09/2018



Rural Lands Officer



Package Value $59,724.68 - $66,956.10 per annum


Council is seeking applications to fill the permanent full time position of Rural Lands Officer. Applications will be received until 26 September 2018. Late applications may not be considered.


The Position

The successful applicant of the Rural Lands Officer position will be responsible for actively promoting compliance and public understanding of applicable legislation, local laws and policy in respect of animal & weed pest control, stock route and watering facility maintenance works. The position will also be required to carry out this type of work on the Stock Route Network and all other Council controlled Land and Reserves, and assist in coordinated pest control campaigns.


Qualifications and Experience

Experience in compliance of local laws or planning legislation, animal control, pest and weed identification experience and a knowledge of water and stock management will be highly regarded. Training will be provided depending on level of experience. Applicants must demonstrate a sound level of literacy in the use of computer software, particularly Microsoft Word. Strong communication and skills including report writing must also be demonstrated. The ability to effectively communicate with the public is essential.


Salary and Conditions

The position is classified as a Level 2-3 of the Queensland Local Government Industry (Stream A) Award – State 2017 and offers an annual salary (including allowances and leave loading) of between $54,619.16 and $59,883.06 depending on qualifications and experience. Superannuation of up to 12% of salary is also available upon commencement. A nine day fortnight with 5 weeks a year annual leave is provided.


Applications

If you believe you would like to join the Longreach Regional Council team, please contact Human Resources on (07) 4658 4111. Please visit the Council website and download a copy of the Position Description and Advertising document. Applications must include a current resume, 2 work related references and a letter addressing how you meet the position requirements.


Commitment to EEO and WH&S

Longreach Regional Council is an equal opportunity employer and is committed to providing a safe work environment for all staff.


Council operates under a Drug and Alcohol Policy and the successful applicant may be required to undertake a drug and alcohol test, with a clear result, before an offer of employment is made.


Longreach Regional Council is an equal opportunity employer.