Coordinator - Technical and Production Services
Vacancy has expired
Show me jobs like this one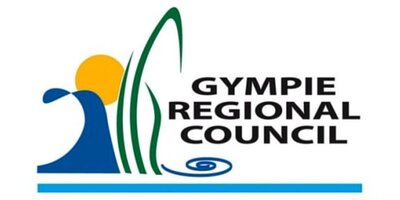 Job Ref:
GRC412
Employer:
Gympie Regional Council

Job Type:
Contract
Address:
Salary and Benefits:
$81,949 plus superannuation
Post Date:
13/09/2018



Coordinator - Technical and Production Services



Role Overview

This is a new position under our Gympie Venues and Events team and the successful applicant will be engaged on a 3 year fixed term contract.

Gympie is at the heart of a rapidly expanding region with a footprint stretching over 7,000 square kilometres. It offers an enviable choice of lifestyles from the rural valleys in the west to the Cooloola Coast and its pristine beaches, gateway to spectacular Fraser Island in the east.

Gympie is synonymous with its rich gold heritage, the Gympie Music Muster and the rural delights of the picturesque Mary Valley. It has strong manufacturing and agricultural bases and an emerging creative industry. With the future development of an international airport in the south (on the Sunshine Coast) and the recent completion of the highway to our region's door we are making the most of every opportunity.


This role will be responsible for providing production management and technical services across events and venues managed by the Gympie Venues and Events Branch, including (but not limited to):

Operation of technical equipment and systems across all venues.
Oversight of maintenance requirements and schedules for the technical equipment within Council's venues.
Development and coordination of a team of theatre technicians and event crew to support venue and event activities.
Collaboration with the Events team to plan the production requirements for Council's events and festivals in order to enhance audience experiences.
Contribution to the development of policies and procedures to enhance the delivery and safety of technical services and the business development of Council's venues.
Provision of customer-service oriented approach to supporting community groups, hirers and touring productions.


What we are looking for

To be successful in this role, you will need:

A qualification in technical theatre with relevant industry experience in the physical and technical presentation of theatrical and corporate events such as conferences and seminars ensuring the highest level of service.
Ability to lead, coordinate and motivate staff and contractors to encourage a positive workplace culture.
Demonstrated experience in the operation of technical equipment and the maintenance of buildings, facilities and equipment.
Demonstrated experience or knowledge in the operation of various stage productions and presentations in different venues, which includes undertaking technical work over an extended period.
Demonstrated ability to develop venue policies and procedures which provide professional venues services and meet Council's Work Health and Safety obligations.
Demonstrated ability to plan and monitor budgets, production schedules and crewing rosters.
Competence in the use of relevant software and a contemporary knowledge of current systems and technologies in resource management for venues and events.
Ability to work effectively with a variety of stakeholders and provide excellent customer service.


Although not mandatory to the position, it would be desirable or advantageous to have:

Experience in the technical presentation of corporate events such as conferences and seminars.
Experience in the operation of various stage productions and presentations in different venues, including undertaking technical work over an extended period.
Experience in the maintenance of buildings, facilities and equipment.


Position Description

For a full position description containing essential and desirable criteria, please click here.


Who to Contact

For information regarding the requirements of this role, please contact Luke Harriman, Manager - Gympie Venue and Events on 5481 0773 or email luke.harriman@gympie.qld.gov.au


Remuneration: Annual salary commencing at $81,949 plus superannuation - this will be a fixed term contract for a 3 year period


Applications close on Sunday 23 September 2018 at 11.00pm AEST. No late applications will be accepted. Only applications received via Council's online application system will be considered.