Service Desk Support Officer (VPSG3)
Vacancy has expired
Show me jobs like this one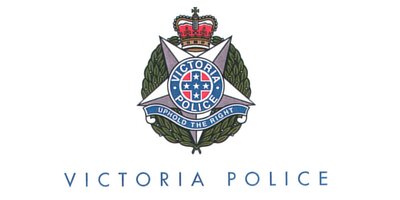 Job Ref:
VG/VP/20036647
Employer:
Victoria Police (VIC)

Job Type:
Permanent Full Time
Address:
Post Date:
13/08/2018


VPS - 3 position available within the Forensic PALM/LIMS Support Unit. The function of the Forensic LIMS Support Unit is to: Support forensic users in day to day use of currently implemented LIMS applications; Provide advice on LIMS capabilities and configuration; Define and document LIMS configuration requirements of current applications and potential future LIMS applications; Contribute to the development, testing and deployment of LIMS applications and/or enhancements to such applications; Deliver LIMS training to forensic users.

Victoria Police

Forensic Services Department

PALM / LIMS Application Support Unit

1 x VPS-3 - ongoing role available

VPS-3 range $66,699 – $80,987p.a. + 9.5%super + leave loading

Commencing salary will be at base.

*Your usual place of work will be within the Forensic Services Department, located at 31 Forensic Drive Macleod VIC 3085 in the PALM Application Support Unit; however you may be required to work at any division within the Department as required.

About the role:

The Service Desk Support Officer is responsible for providing first level help desk support for Forensic Services staff using the Laboratory Information Management System (currently PALM) application to manage service requests and case work.

As the successful applicant, some of your duties will include:

Provide business level support to users of Laboratory Information Management Systems (LIMS) across Victoria Police, including the provision of telephone and face-to-face helpdesk services and assisting with the development of business support procedures and documentation.
Provide administrative assistance, including compilation of statistics, preparation of audit lists, reports and correspondence.
Provide recommendations to management on administrative procedures, as appropriate.
Assist with the identification and definition of requirements, business processes, business rules and workflow that arise as part of the ongoing improvement of Laboratory Information Management Systems (LIMS).
Assist with the configuration, documentation and implementation of system and business changes in the Laboratory Information Management Systems (LIMS).
Assist in the delivery of user training for Laboratory Information Management Systems (LIMS), in conjunction with existing training providers.

Skills & experience:

As the successful applicant, the following skills would be highly regarded;

An understanding of the laboratory setting and its operations.
Well-developed interpersonal skills for liaising with system users and other stakeholders.
Well-developed IT skills across a variety of applications.
Technical grounding in laboratory system configuration and system development processes.

Requirements and relevant information:

The incumbent must possess a Victorian Drivers Licence and the ability to obtain a Victoria Police Approved Driving Authority.
A security clearance must be obtained which will include fingerprinting.
The successful candidate may be required to provide a DNA sample (buccal swab) for use in laboratory quality control procedures (elimination purposes only).
The position may require the incumbent to work outside the normal daily hours.

How to Apply

Please click the "Apply Now" button at the bottom of this advertisement. Please view the full Position Description attached to this advertisement before applying. If you are experiencing accessibility issues, please open the Position Description through Acrobat Reader.

Applicants MUST address the full 'Selection Criteria' and include a resume within their application.

If you require additional information or would like to discuss the role further, please contact Tamara Fitzpatrick (Wood) on 9450-9781 or email tamara.wood@police.vic.gov.au

If you have a disability / medical condition and require a copy of this advertisement and attached documentation in an accessible format or would like to discuss an access requirement / adjustment for the recruitment process, please contact Forensics VPS Recruitment via email HR.FSD@police.vic.gov.au

Closing date for applications is midnight, Tuesday 25th September 2018.