Building Assessor (VPSG4)
Show me jobs like this one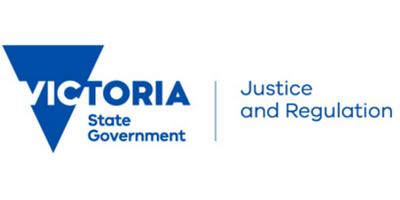 Job Ref:
VG/DJ0747_DJ9874A
Employer:
Department of Justice and Regulation (VIC)

Job Type:
Permanent Full Time
Address:
Post Date:
13/08/2018


At the Department of Justice and Regulation, we're looking for people who want to make a difference. People who take pride in their work. People who get things done. People who are committed to making Victoria a safer place. We embrace diversity and strive to have a workforce that reflects the community we serve. We're all about recruiting the best people, regardless of gender, age, disability, religion, sexual orientation or cultural background. If you think you can do the job and would be a good fit for our department, we'd love to hear from you. The department is committed to the safety and wellbeing of children and recognises that children's rights need to be respected, their views welcomed and valued, and their concerns taken seriously and acted upon. If you're having any trouble viewing this ad and would like it or any attachments in an accessible format (such as large print), please don't hesitate to get in touch with the contact person listed on the ad. For more information on working with us and our recruitment process, please visit justice.vic.gov.au/careers We're proud of the important work we do across Victoria. Want to be part of it?

Help resolve residential building disputes through advice and conciliation

Ongoing and fixed term - full-time opportunities based in the Melbourne CBD

Earn $82,574 - $93,689 annually, with great benefits and conditions

About us

The Domestic Building Dispute Resolution Victoria (DBDRV) is a new independent government agency that provides free services to help resolve domestic (residential) building disputes, without the cost and time often associated with courts and tribunals.

About the role

As a DBDRV Building Assessor, you will work alongside counterparts to resolve a wide variety of building disputes including conflicts related to construction, alterations and renovations, extensions, demolitions and more.

You will be expected to attend relevant sites and examine the building work which is in dispute, produce a report which will set out whether the building work is defective and/or incomplete, provide an opinion, recommended action, and/or provide further expert advice where there has been a contravention of the Building Act 1993 (Vic) (Building Act) or any regulations made under that Act. These reports are then used to inform the team of conciliators to manage disputes from initial assessment through to conciliation with both parties.

In the role, you will:

undertake onsite assessment of works in relation to building disputes
provide specialist advice and opinions on matters/works in dispute
actively discuss cases with Dispute Resolution Officers to determine course of action
provide recommendations where a contravention of the Building Act or Regulations has been identified
participate in quality assurance, such as process reviews, performance assessment, client focused quality assurance activities, and professional development.

About you

As our ideal candidate, you will have:

minimum of three years' post-registration experience in one or more of the following disciplines; architectural/engineering drafting or design, domestic building inspection, domestic building surveying, domestic building (unlimited), quantity surveying, structural or electrical engineering
working knowledge of relevant legislation and Acts including but not limited to the Building Legislation Amendment (Consumer Protection) Bill 2015
demonstrated ability to provide expert advice and have experience in the assessment of building works
ability to build strong relationships and develop an understanding of others in order to motivate them and confidently address conflict situations
use specialist knowledge and expertise to address complex problems, gathering relevant information and generating and testing a range of solutions and outcomes
an interest in, and an appreciation of, a range of different cultures and actively seek to understand and effectively address the issues and views of others.

You will also be required to be a registered building practitioner according to the requirements of the Building Act or a registered architect according to the requirements of the Architects Act 1991 (Vic) (Architects Act).